Let us take a look at the top 7 WWE News & Professional Wrestling stories of the hour:
---
7. WWE Raw Ratings Down Again
Television ratings for WWE Monday Night Raw saw a drop again this week. This week's Raw was scheduled to be headlined by Chris Jericho vs. Big Cass, which didn't happen due to Dean Ambrose attacking Jericho and destorying his jacket.
Below are the numbers:
Average Viewers For Last Week's Raw: 3.43 Million
Average Viewers For This Week's Raw: 3.24 Million
It should be noted that last week's episode featured the aftermath from Payback 2016 PPV.
---
6. Adam Rose Suspended Indefinitely By WWE
As we reported earlier today, WWE Superstar Adam Rose, who is currently serving a 60 day suspension from WWE due to a wellness policy violation, was arrested this morning at 1:30 am in Florida.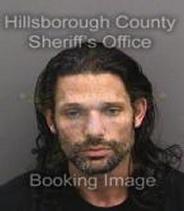 He was charged with tampering with a witness, and battery domestic violence. Below is what the Police is reporting about this incident:
"Adam Rose and his wife were arguing about their marriage when Rose allegedly grabbed her by the face and pulled her closer to his face while he screamed at her. Rose's wife then called 911 but Rose took the phone to stop her from filing a report. Rose later admitted to police that he took the phone, which resulted in the felony tampering with a witness charge."
We recently noted that more WWE releases will be coming before May ends, and Adam Rose was among the rumored names to be released. After this incident, it looks like his departure from WWE might be coming.
Update: Adam Rose has been suspended indefinitely by WWE. Below is the statement made by WWE:
Raymond Leppan (a.k.a. WWE Superstar Adam Rose) was arrested at his home this morning by the Hillsborough County Sheriff's Office in Tampa, Fla.

According to a police report, Leppan was taken into custody and booked on alleged charges of tampering with a witness, a felony, and battery domestic violence, a misdemeanor. He is currently being held without bond.

WWE has zero tolerance for matters involving domestic violence, and per our policy, Raymond Leppan has been suspended indefinitely following his arrest.