• Old School WWF Veteran Celebrates His Birthday
Old School WWF Veteran Stevie Richards (Real name: Michael Manna) turns 48 today.
Richards made a name for himself in Eastern Championship Wrestling / Extreme Championship Wrestling from 1994 till 1997, where he was a member of Raven's stable 'Raven's Nest' and more importantly a member of the bWo, the 'Blue World Order', a parody of WCW's nWo New World Order faction.
He wrestled for Ted Turner's World Championship Wrestling in 1997, again as a member of Raven's faction, which was now called 'Raven's Flock'.
In 1999, Vince McMahon signed Richards to a World Wrestling Federation contract as a full time main roster wrestler, and Stevie ended up staying with the promotion for 9 years till 2008.
Easily the most memorable storyline he was involved in during his time in the WWF (later renamed WWE) was in 2000 & 2001 when he called himself "Steven Richards" and became the leader of his own faction 'Right to Censor'.
HAPPY BIRTHDAY STEVIE RICHARDS!
• WWE Set To Make A Major Announcement On Friday
It looks like WWE is going to announce Braun Strowman vs. Tyson Fury and Brock Lesnar vs. Cain Velasquez for the WWE Championship at WWE Crown Jewel 2019 PPV this Friday before SmackDown.
WWE issued a media advisory to invite local media in Las Vegas to a press conference scheduled for the T-Mobile Arena in Las Vegas (where this week's SmackDown will take place) this Friday, October 11.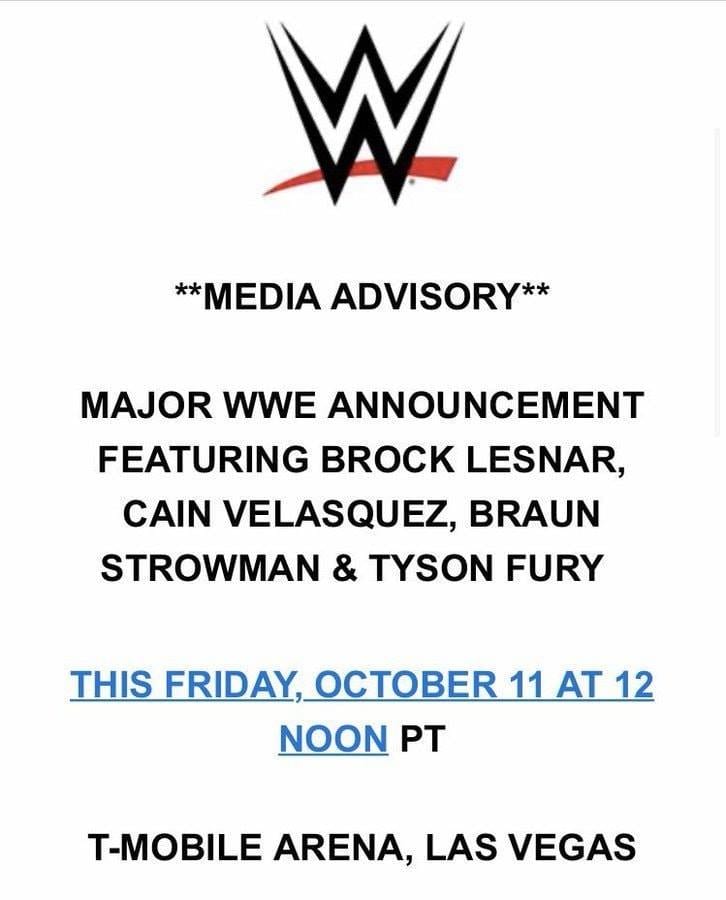 The following names are listed to appear at this press conference:
– Brock Lesnar (WWE Champion)
– Cain Velasquez
– Braun Strowman
– Tyson Fury
– Paul Heyman
– Rey Mysterio
– Triple H
WATCH: Sasha Banks Almost Exposed At Hell In A Cell 2019: