Below are a couple of important WWE news stories:
– A lot of WWE wrestlers in both the Men's & Women's Tag Team Divisions are dealing with legitimate injuries.
Undisputed WWE Tag Team Champion Kevin Owens is currently out of action with an injury.
His partner Sami Zayn is now also dealing with a legitimate injury.
On last night's RAW, Sami was scheduled to team up with Cody Rhodes and World Heavyweight Champion Seth Rollins in the main event, but WWE did an angle where JD McDonagh attacked Sami backstage.
This led to Shinsuke Nakamura replacing Sami in the main event of RAW.
This was done because Sami is dealing with a legitimate bursa sac injury in his elbow. Below is a photo: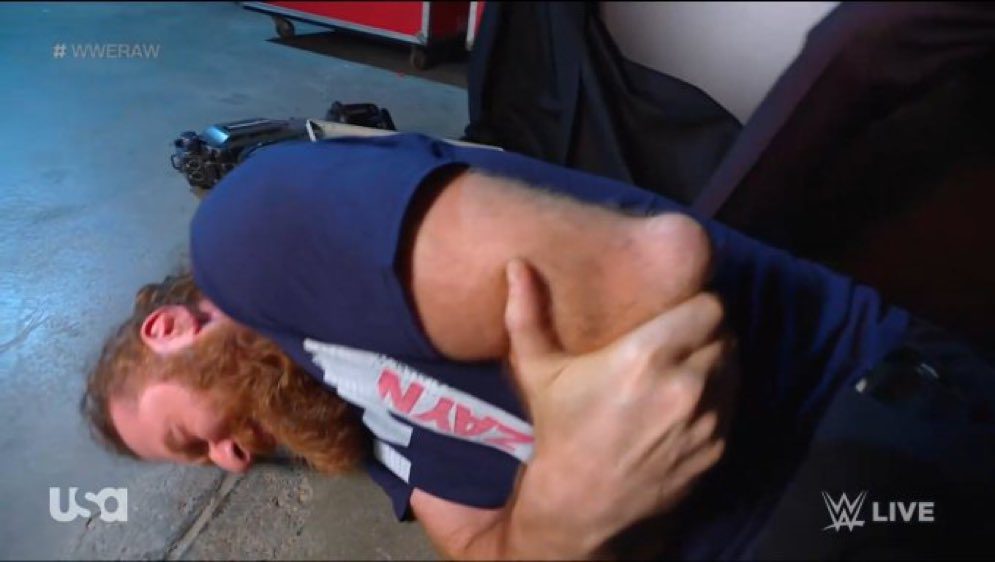 – Logan Paul defeated Ricochet by using brass knuckles in the opening match of WWE SummerSlam 2023.
Now, Logan is returning to the Boxing ring on October 14th, where he will fight Dillon Danis.
Apart from being Conor McGregor's training partner, Danis is a Black Belt in Brazilian Jiu-Jitsu and has a 2-0 record in MMA.
Below is what Logan tweeted about this Boxing Match:
"OCTOBER 14 I return to boxing after fighting Floyd Mayweather over 2 years ago.
I doubt this little parasite will show up but if he does I'm going to erase him from existence.
The PRIME Card — Oct 14 in Manchester, live on DAZN PPV!"
OCTOBER 14 I return to boxing after fighting Floyd Mayweather over 2 years ago.

I doubt this little parasite will show up but if he does I'm going to erase him from existence.

The PRIME Card — Oct 14 in Manchester, live on DAZN PPV! pic.twitter.com/vPtXN03VKO

— Logan Paul (@LoganPaul) August 8, 2023
Danis tweeted the following:
"October 14th, I'll be gracing the boxing ring for my debut. Gotta show up because the Paul sisters have a phobia when it comes to actual combat."
Conor McGregor also hyped this by tweeting the following:
"Dillon Danis Returns! 🔥"
New Video: Lita Gets Stripped By Chyna: