• Old School ECW Legend Celebrates His Birthday
Old School ECW Legend "The Innovator of Violence" Tommy Dreamer (Real name: Thomas Laughlin) celebrates his 48th birthday today.
Literally no other Professional Wrestler is as synonymous with the 3 letters ECW, as "The Heart and Soul of ECW" Tommy Dreamer was and still is.
Tommy joined NWA Eastern Championship Wrestling in 1993 as a muscular pretty boy character, but soon after the promotion left the NWA in 1994 and became known as Extreme Championship Wrestling, he evolved into a Hardcore Wrestler.
He stayed with the legendary promotion till the very end in January 2001 and then joined the World Wrestling Federation a few months later.
Dreamer then wrestled for the WWF/WWE until 2010 and again for a few months in 2015 & 2016, but also worked for TNA/iMPACT Wrestling in 2010-2011, 2013-2015 and 2018-2019.
He also owns his own promotion 'House of Hardcore', that was named after ECW's very own wrestling school, where Taz was the head-coach training all the students during the 90s.
Tommy is married to Old School ECW valet Beulah McGillicutty and together they have two daughters.
HAPPY BIRTHDAY TOMMY DREAMER!
• WWE Super ShowDown 2020 – Ticket Prices For Fans In Saudi Arabia Revealed
The ticket information for WWE Super ShowDown 2020 for fans in Saudi Arabia is finally out.
Below are the ticket prices:
Limited Offer: 25 Riyal ($6.67)
Top Category: 50 Riyal ($13.33)
Lower Category: 75 Riyal ($20)
Ground 2: 100 Riyal ($26.66)
Ground 1: 250 Riyal ($66.66)
VIP Grounded: 750 Riyal ($200)
Platinum: 2000 Riyal ($533.24)
Fans can buy tickets for WWE Super ShowDown 2020 by tapping here.
Below is the official poster for this pay-per-view: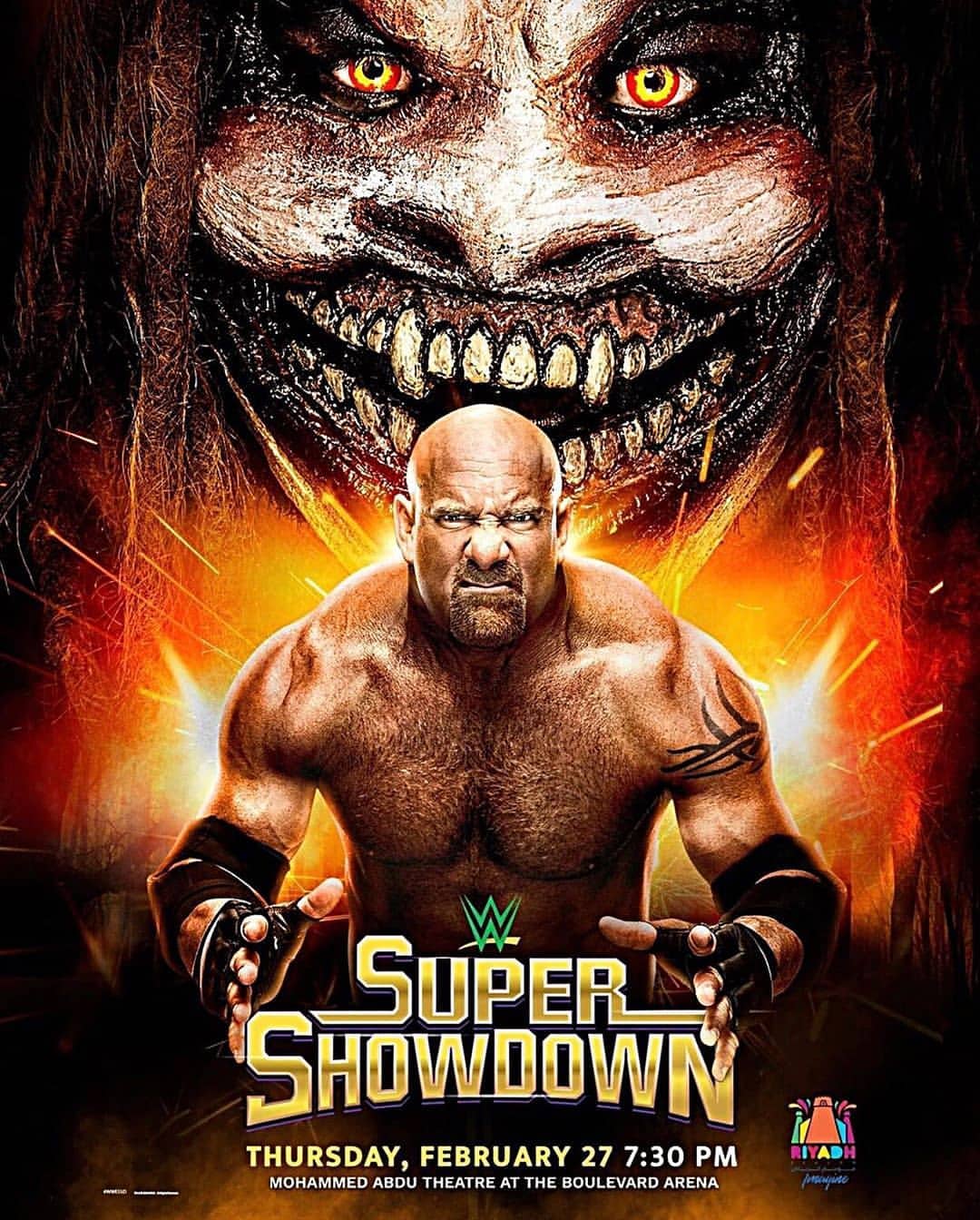 WATCH: Awesome Sideview Of Paige's Juggs: