• Legendary Old School WWF Manager Would Have Celebrated His Birthday
Today would have been the 75th birthday of Legendary Old School WWF Manager Bobby "The Brain" Heenan (Real name: Raymond Heenan).
After making a name for himself in Verne Gagne's AWA during the 70s & early 80s, Heenan joined the World Wrestling Federation in 1984 and stayed with the company till December 1993 and jumped ship to WCW in January 1994.
The Brain is widely considered THE single greatest manager, as well as THE single greatest color commentator in Professional Wrestling history.
Bobby Heenan managed a lot of famous names, such as André The Giant, "The Nature Boy" Ric Flair, "Ravishing" Rick Rude, "King" Harley Race, Mr. Perfect, The Brain Busters, Hercules, Big John Studd, Haku, "Mr. Wonderful" Paul Orndorff, Ken Patera, King Kong Bundy, "The Narcissist" Lex Luger, The Red Rooster and The Barbarian.
HAPPY BIRTHDAY & † REST IN PEACE
November 1, 1944 – September 17, 2017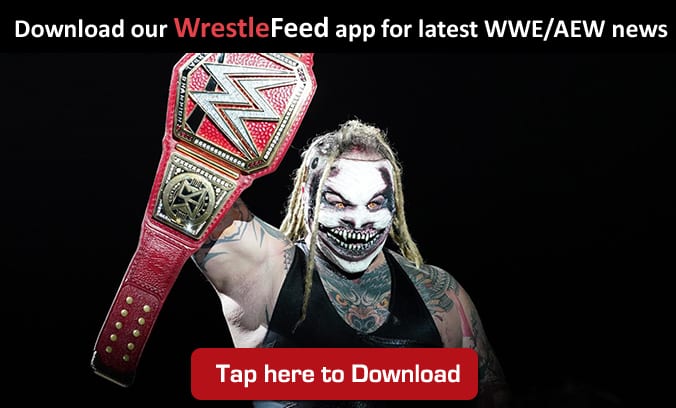 • WWE Tried To Bring Carlito Back, Why Everyone Gets A Belt In WWE
During a recent interview with The Hannibal TV, Old School WWF Veteran Savio Vega revealed that WWE tried to bring back former United States Champion Carlito, why everyone becomes a champion in WWE & more.
Below are the highlights:
On WWE trying to bring back Carlito:
"[WWE] tried to get Carlito back. I talked to him last week. His [cousin Epico and brother] Primo, I believe they finish this year coming up. They're working in Puerto Rico now. They don't even use them anymore."
On why everyone gets a belt in WWE:
"That's for selling toys. Everyone is a champion, make the belts and different costumes. That's why everyone is a champion there. When you have 20 belts, you can sell more belts."
WATCH: Hot Video Of Lana In Lingerie: