• Title Rematch On Tonight's Episode Of SmackDown Live
WWE announced the following:
Shinsuke Nakamura defends the U.S. Title against Jeff Hardy
"The WWE Universe was stunned by Shinsuke Nakamura's United States Championship victory at WWE Extreme Rules, which saw him hit Jeff Hardy with a low blow before the bell, then bulldoze him with a Kinshasa for the three-count and the title.
Though he also suffered a post-match low blow from a returning Randy Orton, Hardy demanded his contractually obligated rematch for tonight on SmackDown LIVE. Paige has granted The Charismatic Enigma's wish, but will he be recovered enough to dethrone The King of Strong Style?"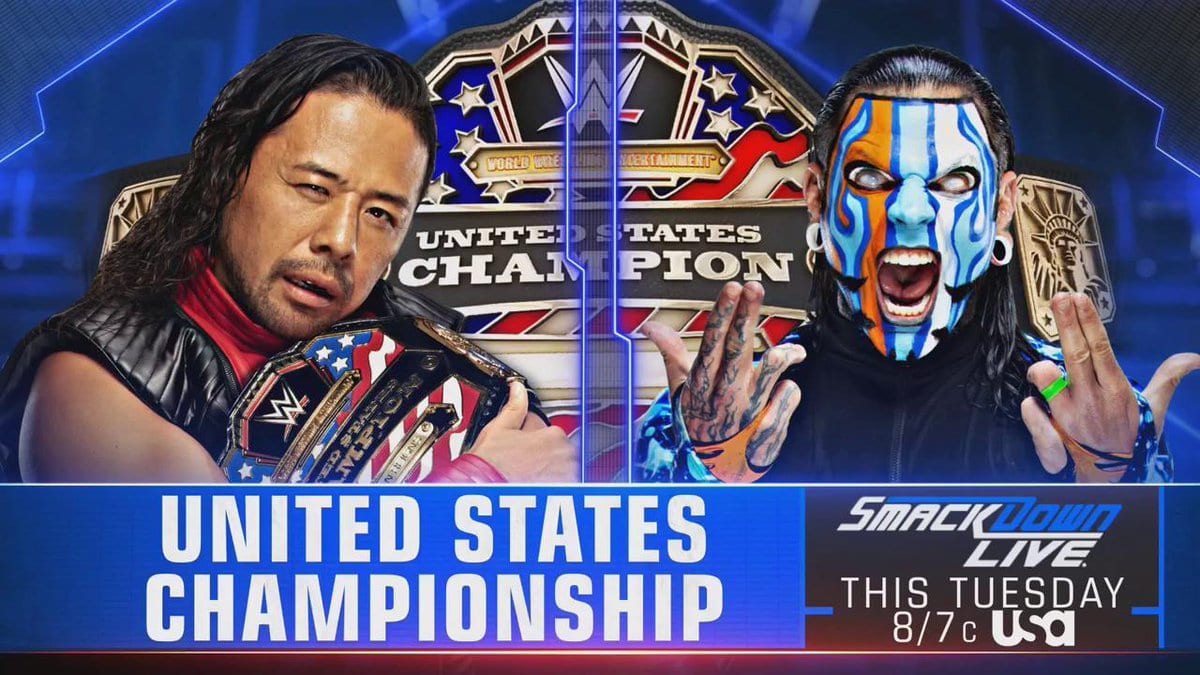 • WWF Legend Can't Wait To Return To The WWE Ring
The Rock is no doubt one of the most respectable personalities in the pro wrestling world. Whenever he appears in the ring, he makes sure everyone is talking about him. He has been a fan favourite over the years.
Currently, he has been promoting his film "Skyscraper". While doing so in New York City, WWE's Cathy Kelley caught up with him during the movie premiere. Kelley asked him when we could see him back in the ring again. His reply showed that he's excited to come back one day and do what he's best at:
"I can't wait to get back into the WWE ring. Everybody always asks me, 'what's it like being in a WWE ring?' I always tell them there's nothing like it. There's a certain live crowd acumen, there's great connective tissue that's second to none. That was, and will always be the best part of my job, whether I'm actually wrestling a match, or just giving a promo. That connection with the audience, there's nothing like it."
The Rock has made numerous appearances over the years but he hasn't wrestled a proper match since WrestleMania 29. The Great One beat Erick Rowan in 6 seconds at WrestleMania 32 in an impromptu match.