The first edition of WWF Raw Is War of 1999 opened with Mr. McMahon (with The Corporation) addressing the firing of WWF Commissioner "The Heart Break Kid" Shawn Michaels. Vince talked about how he set an example on what will happen if someone crosses him by firing HBK.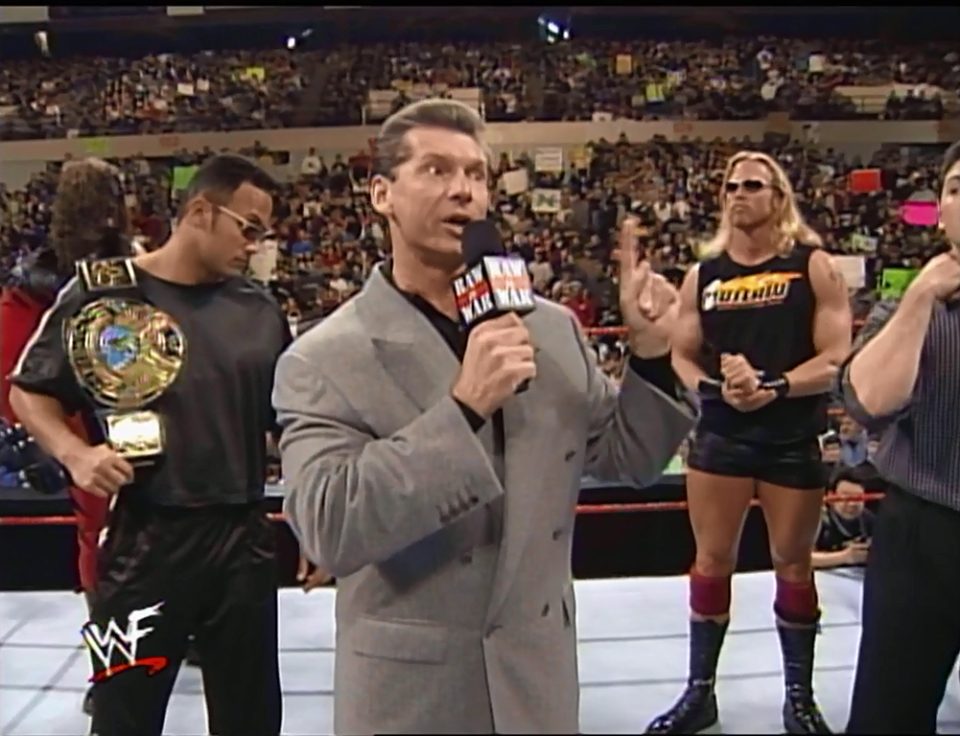 Despite getting fired, Shawn Michaels showed up in the arena to a big pop and said that the sheriff is back in town! HBK then noted that he's not alone and then brought out D-Generation X! Shawn then addressed his firing and said the following:
"According to my overpriced lawyers, my contract as WWF Commissioner is ironclad. Infact, it was you, Vince McMahon, who said that this Commissioner will answer to no one. So guess what Vinny, you can't fire me. Infact, the only way that Shawn Michaels will be incapable of being the WWF Commissioner would be if I were to resign. And Vince, there's no way in hell that is ever going to happen."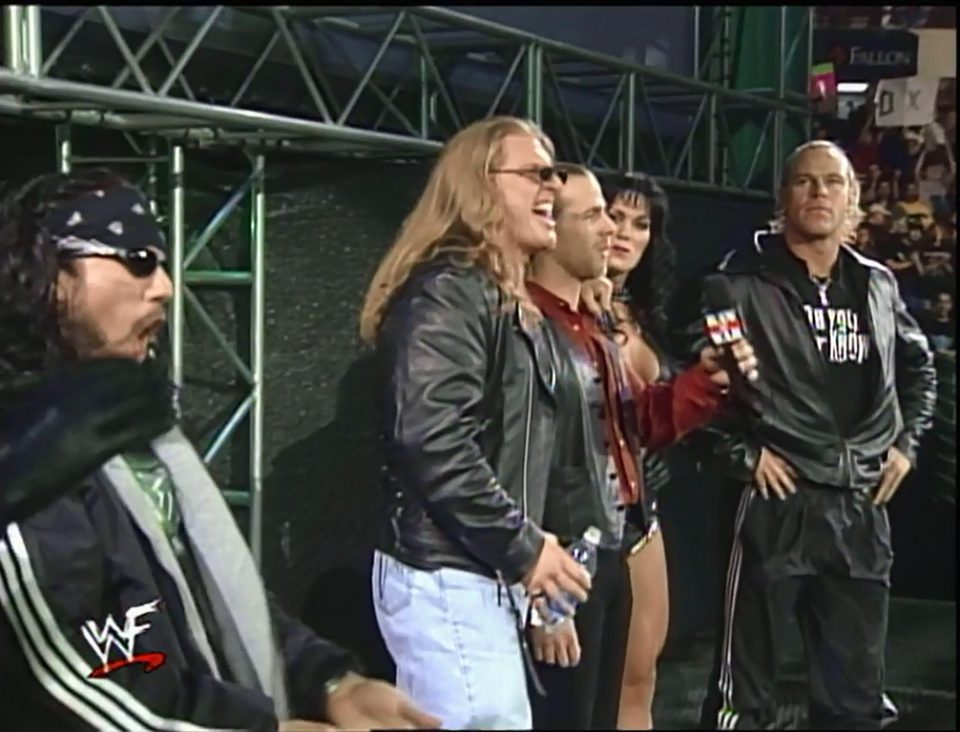 Shawn then pointed out that Vince became a WWF competitor by entering the Royal Rumble 1999 match and now he has control over Vince. HBK then announced that Vince won't be the #30 entrant in the Royal Rumble match, but he'll be the #2 entrant (with Stone Cold Steve Austin being #1). HBK then ended things by saying that he'll deliver a surprise to Vince by the end of the night which will drive him "Stone Cold Crazy"!
This was Mr. McMahon's face after Shawn was done talking: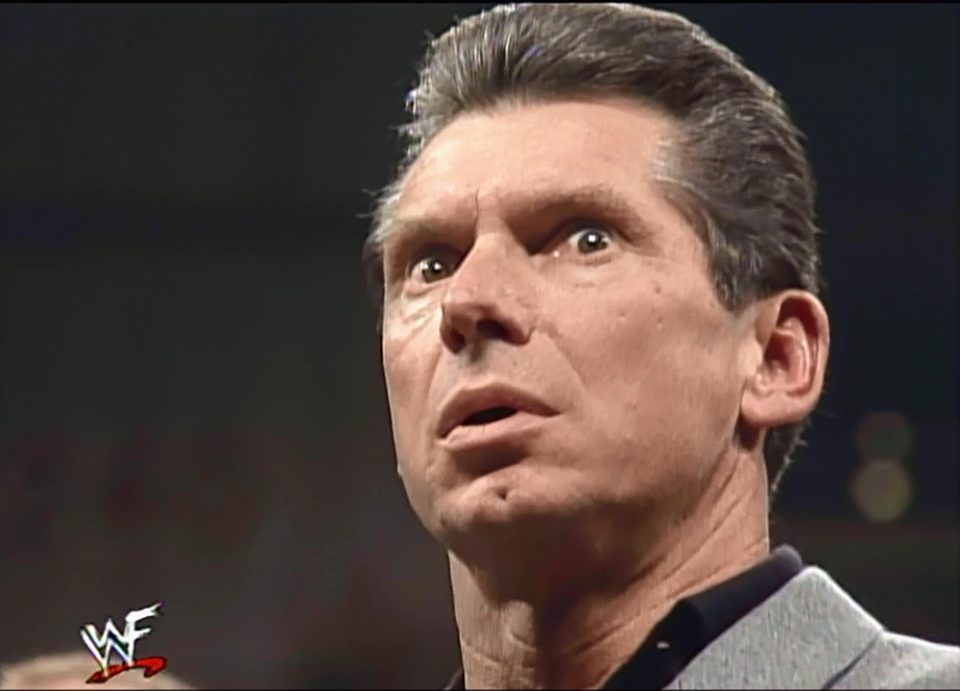 You can watch this segment below: