• "You need to grow a pair" – WWF Veteran To WALTER
As seen in the main event of this week's NXT 2.0, WALTER defeated Roderick Strong in the main event.
After the match was over, WALTER took the mic and said his new name is "Gunther".
WWE recently filed a trademark for "Gunther Stark". If you Google this name, you will come to know that this was the name of a Nazi Germany military commander during World War 2.
WWE faced a lot of backlash from fans on Social Media, as fans thought WALTER's new full name will be revealed as Gunther Stark, after the trademark news got out.
However, that's not the case. WALTER's new name will only be "Gunther". WWE has updated it on their website: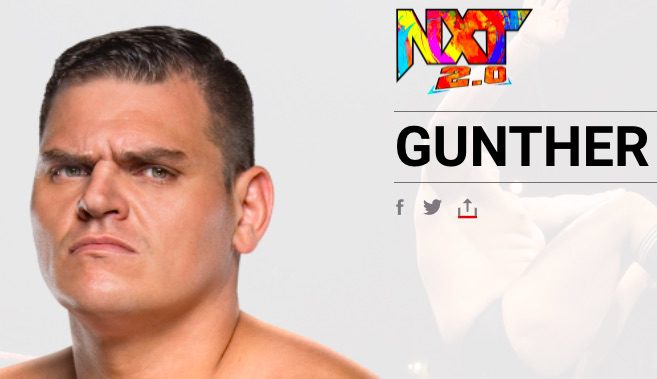 WWF Veteran Virgil wrote the following about this on Instagram:
"Walter you need to grow a pair. Seriously you should be embarrassed. Even I who was humiliated as a slave I should have fought harder but this is today.
You should know better man. I wish I charged you more for this pic when you begged me for it in the first place."
View this post on Instagram
WATCH: Brooke Adams Exposes Her Buns:
• Old School WCW Veteran Celebrates His Birthday
Old School WCW Veteran Firebreaker Chip (Real name: Curtis Thompson) celebrates his 59th birthday today.
Firebreaker Chip used to wrestle for Ted Turner's World Championship Wrestling in 1991 & 1992 as one half of the tag team 'The Patriots' (aka 'WCW Patriots'), with his tag team partner Todd Champion.
Before his WCW days, he worked briefly as a World Wrestling Federation enhancement talent in 1988, doing jobs on weekly TV Shows to WWF Superstars like Bad News Brown and The Ultimate Warrior.
HAPPY BIRTHDAY FIREBREAKER CHIP!