• 1st AEW Firing For Backstage Fight At All Out 2022 Confirmed
According to the Wrestling Observer, it is now confirmed that AEW has fired backstage producer Ace Steel for the backstage fight at the All Out 2022 pay-per-view.
Steel fought from CM Punk's side, where he hit Nick Jackson in the eye with a Steel Chair and bit Kenny Omega.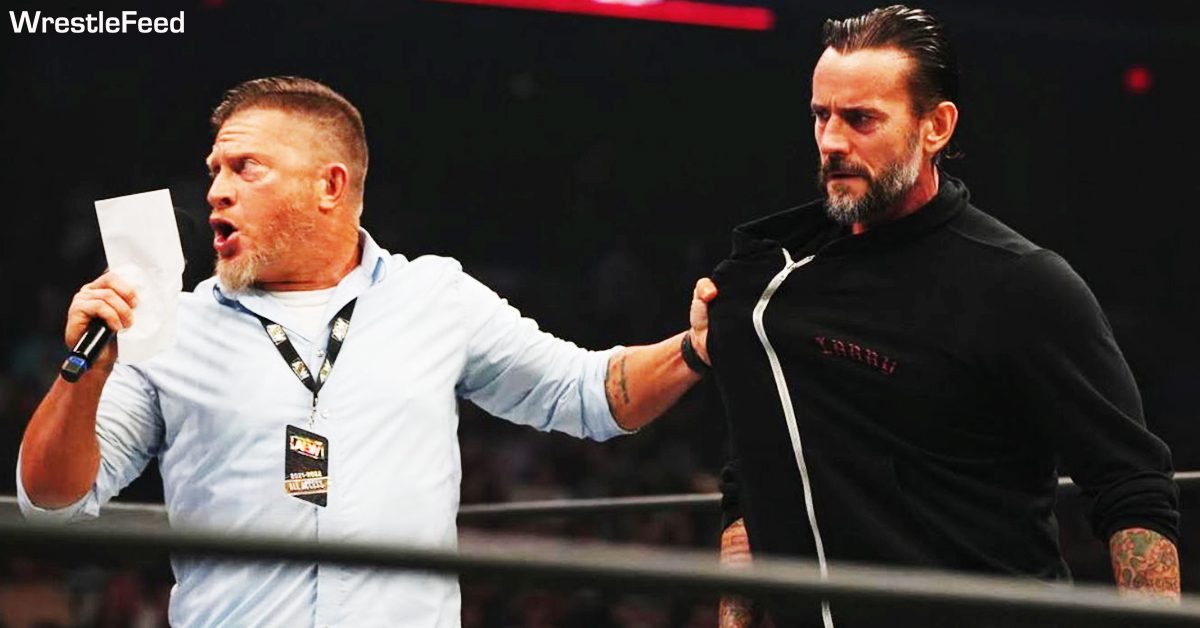 Last month, Fightful Select released information regarding the backstage fight at All Out. Below are the highlights:
CM Punk & Ace Steel's side of the story:
– Young Bucks "pounded" on CM Punk's locker room door after the All Out media scrum.
– After Punk didn't answer, Young Bucks "kicked the door down".
– Ace Steel's wife was in the room and that's what "set him off". He threw a chair that hit Nick Jackson in the eye and then bit Kenny Omega, as he was trying to protect his wife.
– The fight was said to be "very long".
The Elite's side of the story:
– Young Bucks did go to Punk's locker room, but didn't kick the door down. They simply opened the door to have a conversation with Punk, like Punk suggested during the media scrum.
– Before Matt Jackson could say a word, Punk began throwing sucker punches at Matt's head.
– When Nick tried to intervene, Steel threw a chair that hit Nick in the eye.
– Omega then took Larry (Punk's dog) away from the situation as he was barking and going crazy, and handed him to Steel's wife. Omega then tried to pull Steel away from Jackson, which led to Steel biting Omega and pulling his hair.
– Punk's side made legal threats to The Elite.
– The fight went on for about 6 minutes, before security broke it up.
Also Read: Former WWE Champion Compares CM Punk To A Stripper
WATCH: Former WWE Diva Emma's (Tenille Dashwood in Impact Wrestling) Buns Grabbed:
• ON THIS DAY IN WWF HISTORY (October 19, 1985) – WWF All-Star Wrestling
On this day in 1985, the World Wrestling Federation aired another episode of their weekly TV show 'WWF All-Star Wrestling'.
This episode was taped at the Brantford Civic Centre in Brantford, Ontario, Canada and fearued matches & interviews on the road to WWF The Wrestling Classic.
You can find the card below:
The Junkyard Dog vs. Mr. X
WWF Update
Bret Hart & Jim Neidhart vs. Rick McGraw & Nelson Veilleux
Iron Mike Sharpe vs. Serge Jodoin
King Kong Bundy & Big John Studd vs. Bob Clemens & Claude Malo
The Body Shop with guests Andre, Lou Albano
Jesse Ventura vs. Ron Hutchinson
Davey Boy Smith, Dynamite Kid vs. Johnny K9, Tiger Chung Lee