• 29 Year Veteran Released From WWE
WWE Spanish Commentator Carlos Cabrera, who worked for the company for 29 years, has been released from WWE.
Fellow former WWE Spanish Commentator Hugo Savinovich confirmed this news:
"As Hugo Savinovich has just reported EXCLUSIVELY for Lucha Libre Online, the legendary announcer in Spanish, Carlos Cabrera, has been fired from WWE after 29 years with the company."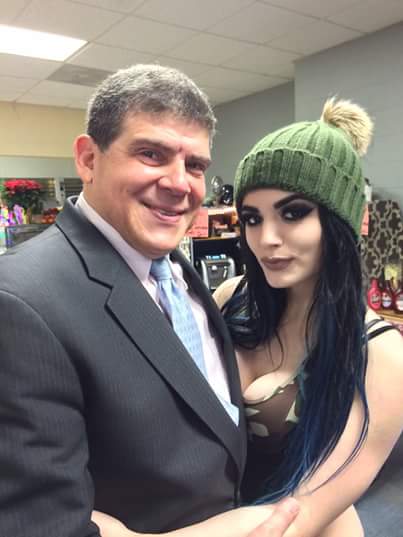 Cabrera was signed to the WWF in 1993 and has provided play-by-play commentary for RAW, SmackDown, Superstars, NXT, and pay-per-view events in Spanish ever since.
He also provided play-by-play Spanish commentary for more than 25 WrestleMania events, more than anyone in WWE history.
Also Read: Dolph Ziggler Is Scheduled To Be In A Big Match On The Day Of WrestleMania 38
WATCH: Girl Plays With Paige's Knockers:
• On This Day In Pro Wrestling History (February 17, 1986) – WWF MSG House Show
On this day in Pro Wrestling history in 1986, the World Wrestling Federation held a televised house show at the Madison Square Garden in New York City, New York.
This live event aired on the MSG Network and featured Gorilla Monsoon & Lord Alfred Hayes on commentary.
The results can be found below:
Lanny Poffo defeated Rene Goulet
King Tonga (Haku) defeated Les Thorton
Hart Foundation wrestled The Killer Bees to a time-limit-draw
King Kong Bundy defeated George Wells
Ricky Steamboat defeated The Magnificent Muraco
Tony Atlas defeated Barry O
Adrian Adonis defeated George 'The Animal' Steele by DQ
Nikolai Volkoff & The Iron Sheik defeated Dan Spivey & Cpl. Kirschner
Ted Arcidi defeated Terry Gibbs
Lumberjack Match – WWF World Title: Hulk Hogan defeated Randy "Macho Man" Savage