The Undertaker and Roman Reigns defeated Shane McMahon and Drew McIntyre in a No Holds Barred tag team match at the Extreme Rules 2019 pay-per-view. The Undertaker was the MVP of the match with a spectacular performance.
There was something different between The Undertaker we saw at WWE Super ShowDown in Saudi Arabia, and The Undertaker we saw at Extreme Rules in Philly.
The Phenom was really glad after the match. As usual, The Undertaker disappeared after that night and did not appear on WWE programming.
Following a pretty great show last week, WWE announced a RAW Reunion show for this week, which will take place on Monday night in Amalie Arena in Tampa, Florida.
30+ Legends are set to appear on the show, but surprisingly, The Deadman is not on the list.
In this article, let's take a look at 3 reasons why The Undertaker might appear at RAW Reunion.
3. To Increase The Star Power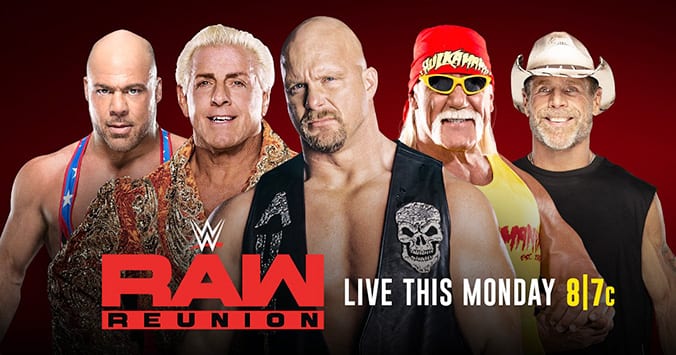 RAW Reunion is all about appearances by legends. When we talk about legends, we cannot miss the name of The Undertaker.
WWE has been revealing names of legends who will be appearing on the show since the start of last week, although, The Undertaker, who must be there, hasn't been announced for the show.
From RAW Is War to Monday Night RAW, The Phenom has always been there. A "Reunion" without him would obviously be incomplete. If WWE doesn't invite him, it would be a very big mistake on their part. Moreover, his appearance will add more star power to the show (since they're doing this show to get a big TV rating).
It is also possible that WWE wants to keep his appearance a secret like most of the times.
The Undertaker appearing will not only give the fans what they want, but also boost the ratings, which WWE desperately needs right now.
*Go to the NEXT page to continue reading this article