• 4 Top Wrestlers Removed From AEW Full Gear 2022 PPV Poster After Controversy (Photo)
After the AEW All Out 2022 pay-per-view, CM Punk had a fight with The Elite (Kenny Omega & Young Bucks).
Punk was then stripped of the AEW World Title and The Elite were stripped of the AEW Trios Titles.
Omega, Matt & Nick Jackson were suspended for the fight, and Punk suffered a triceps injury during his All Out main event match against Jon Moxley.
It looks like none of these 4 men will be a part of the AEW Full Gear 2022 PPV on November 19.
All Elite Wrestling has removed them from the Full Gear poster and replaced them with other wrestlers.
You can check out the old and the new poster below: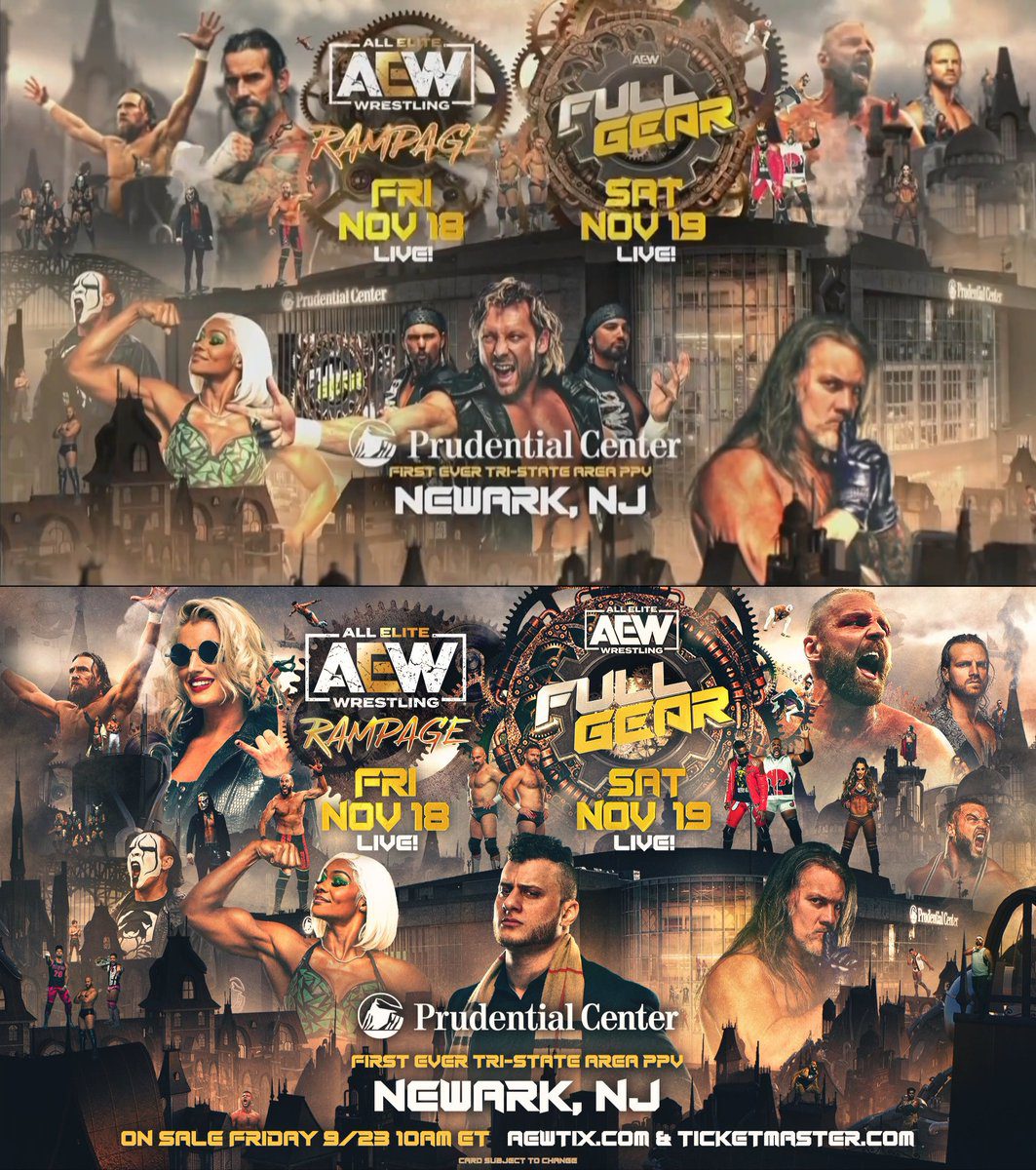 Also Read: "$50 Million Lawsuit" – Eric Bischoff On The Issue AEW Might Face If They Fire 'Disgruntled Piece Of Sh*t' Named CM Punk
WATCH: ECW Diva Francine Gets Inappropriately Grabbed By Tommy Dreamer:
• Old School WWF Legend Would Have Celebrated His Birthday
Today would have been the 93rd birthday of Old School WWF Legend "Mad Dog" Maurice Vachon (Real name: Joseph Maurice Régis Vachon).
Vachon originally became a professional wrestling legend in Verne Gagne's AWA promotion, where he became a 5 time AWA World Heavyweight Champion.
In 1983, he joined the World Wrestling Federation, where he wrestled till his retirement in 1986.
Mad Dog was the brother of Paul Vachon & Vivian Vachon, as well as the uncle of Luna Vachon.
HAPPY BIRTHDAY & † REST IN PEACE
September 1, 1929 – November 21, 2013