The second last episode of SmackDown before WrestleMania 36 is going to take place tonight at the WWE Performance Center in Orlando, Florida. Some major things could happen on tonight's episode.
Last week's show featured the contract signing for the Universal Championship match between Roman Reigns and Goldberg, which has now been cancelled. Daniel Bryan also challenged Sami Zayn to an Intercontinental Championship match at WrestleMania 36, while Paige announced the SmackDown Women's Championship for WrestleMania 36. Rob Gronkowski also made his SmackDown debut.
Tonight's show is set to feature a match between WWE Women's Tag Team Champion Asuka and Alexa Bliss. Drew Gulak will also face Shinsuke Nakamura, with an Intercontinental Championship match between Sami Zayn and Daniel Bryan on the line. WWE is expected to announced Roman Reigns' replacement in the Universal Championship match against Goldberg. Bayley will also respond to Paige's announcement last week on SmackDown.
So without further ado, let's take a look at 5 things that might happen on SmackDown tonight.
5. Drew Gulak Earns Daniel Bryan An Intercontinental Title Match At WrestleMania 36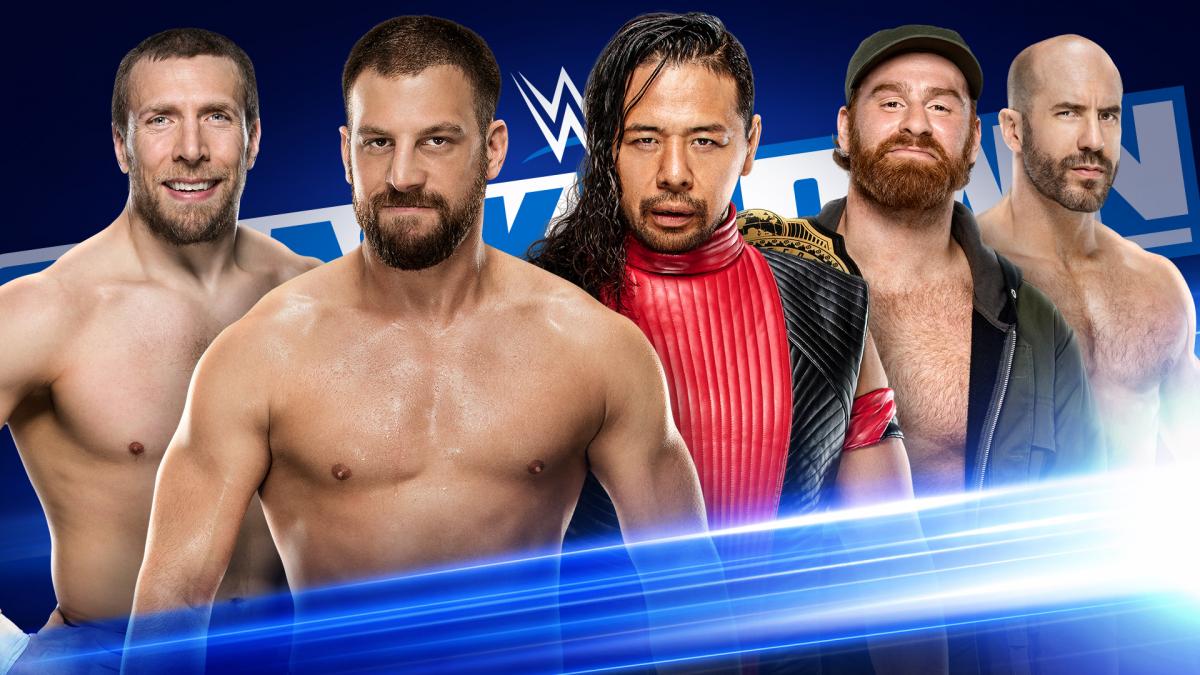 After they faced off at Elimination Chamber earlier this month, Drew Gulak and Daniel Bryan teamed up to take on the alliance of Intercontinental Champion Sami Zayn, Shinsuke Nakamura and Cesaro.
After Zayn and his allies attacked Bryan and Gulak two weeks ago on SmackDown, Bryan and Gulak defeated Cesaro and Nakamura in a Tag Team match last week. Following their win, Bryan demanded an Intercontinental Championship match against Zayn at WrestleMania.
Tonight, Gulak will face off against Nakamura, and if Gulak wins, Bryan will get a Title match against Zayn at the Show Of Shows.
It's likely that Gulak will get some help from Bryan in defeating Nakamura, as Cesaro and Zayn will try their best to help Nakamura in winning the bout. But Gulak is most probably going to get the win, due to the fact that WWE has to announce Bryan vs. Zayn tonight.
*Go to the NEXT page to continue reading this article