Social media has changed the way we communicate, do business, get our daily news fix and so much more. In the same way, celebrities have found a platform where they can interact with their fans personally.
WWE and its talent can also be found on every social media platform including Facebook, Twitter, Instagram and Snapchat. While it has a lot of upsides, it can also get you in trouble if you use it incorrectly.
Many WWE Superstars have misused their power on social media and have done things which they regret up till now. Things said years ago came back to haunt them in the present, and even ruined the careers of many of them.
In this article, let's take a look at 7 WWE Superstars who got in trouble due to their posts on social media.
7. Lio Rush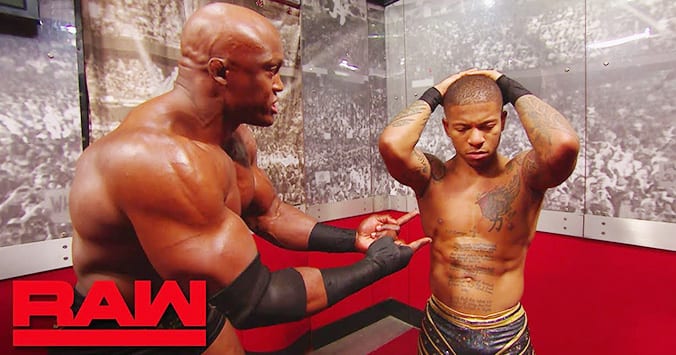 The Man Of The Hour is still in the early days of his career, and has a lot to learn yet. Back in 2017 when he signed with NXT, he made a comment which was highly disliked by almost everyone in the pro wrestling world.
Former WWE Superstar Emma was released by the company after a short feud with Asuka. She lost a match to her, and then challenged her to a rematch on the October 23rd, 2017 episode of RAW in her final match in WWE. She went out with a loss, about which Lio Rush joked.
On October 29th, Emma was released, after which Rush tweeted the following:
"I guess these are the things that happen when you're not TRULY ready for @WWEAsuka"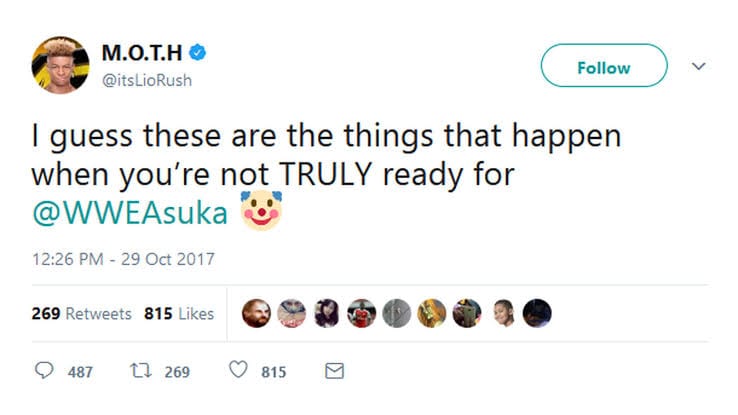 Rush got a lot of heat from fellow WWE Superstars, former WWE Superstars and even wrestlers from the Indy circuit for the tweet, and was pulled from several NXT events after it.
@itsLioRush SHOW SOME RESPECT!! Have some class. You work for the same company. I'm so disgusted.

— MilenaRoucka (@LaRosaMendes) October 29, 2017
Laughing at someone who just lost her job. Classy as fuck! Keep your chin up @EmmaWWE! https://t.co/YQCJZW61FU

— LuFisto (@LuFisto) October 29, 2017
Tacky. https://t.co/zPFohe2j0B

— Tessa Blanchard (@Tess_Blanchard) October 29, 2017
Wow, kid. Didn't you just get here? Professionalism goes a long way.

— Peyton Royce (@PeytonRoyceWWE) October 29, 2017
Oh, Lio…. pic.twitter.com/le4V6q059C

— "The Disciple" Murphy (@WWE_Murphy) October 29, 2017
*Go to the NEXT page to continue reading this article