'The Biggest Party Of The Summer', WWE SummerSlam 2019, will be emanating from the Scotiabank Arena in Toronto, Ontario this Sunday. With just a few days left until the event, fans have a lot of questions in their mind.
Crazy how the last time SummerSlam emanated from Canada, it was all the way back in 2004. WWE did a great job in building up most of the matches on the road to SummerSlam.
The match-card looks stacked with some major bouts like Brock Lesnar vs. Seth Rollins for the Universal Championship, Becky Lynch vs. Natalya for the RAW Women's Championship, Kofi Kingston vs. Randy Orton for the WWE Championship and Bayley vs. Ember Moon for the SmackDown Women's Championship.
WWE Hall Of Famer Trish Stratus will also be returning to the ring to face Charlotte Flair. In addition, Kevin Owens and Shane McMahon will finally get their hands on each other. However, fans are surprised about how WWE has left some of the top wrestlers in the company off of the match-card this year.
In this article, let's take a look at 9 active wrestlers who won't be a part of SummerSlam this year.
9. Samoa Joe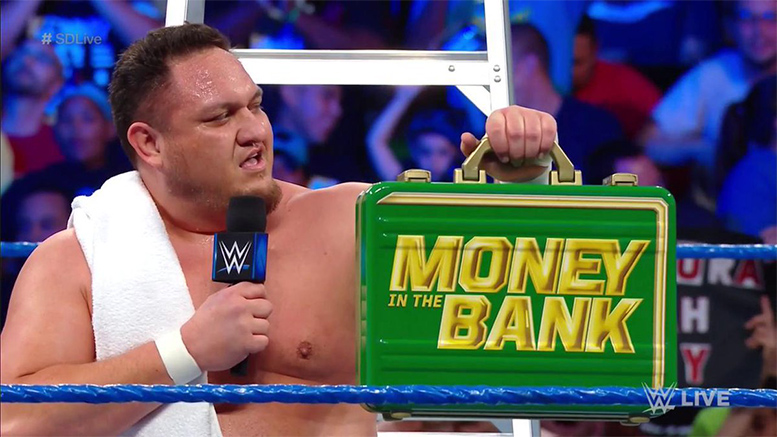 There's no doubt that Samoa Joe is one of the best wrestlers in WWE right now. Joe is a workhorse, giving fans his best whenever he steps inside the ring. Recently, Joe concluded his feud with WWE Champion Kofi Kingston at SmackVille with a loss.
Over the past couple of weeks, the Samoan Submission Machine had been in a hot rivalry with Roman Reigns. The two had been trying to beat the hell out of each other. Two weeks ago on RAW, their "Samoan Summit" turned into a massive brawl, which led to RAW ending in chaos. This week, Joe went after Reigns, but ended up astonished when someone tried to run over Reigns with a car.
By the look of things, a Joe vs. Reigns match was looking imminent for SummerSlam, but according to current reports, there is no plan for Joe to face Reigns at the event.
Joe not being part of the SummerSlam card this year is a big demotion for him, as he was fighting AJ Styles for the WWE Championship last year. We won't be able to see Joe join the biggest party of the summer, unless WWE changes their plans at the last moment.
*Go to the NEXT page to continue reading this article