• AEW Wrestler Attended The WWE Hall Of Fame 2022 Ceremony (Photo)
A proper WWE Hall Of Fame ceremony with fans and wrestlers in attendance was held after 3 years this past Friday.
The following names were inducted in the WWE Hall Of Fame Class Of 2022:
– The Undertaker
– Vader
– Steiner Brothers (Rick & Scott Steiner)
– Sharmell
– Shad Gaspard (Warrior Award)
A lot of current WWE Superstars and past Legends were seated on the stage for this event.
Also in attendance was current AEW wrestler Andrade El Idolo, who was there with his fiancée, SmackDown Women's Champion Charlotte Flair.
Below is a photo: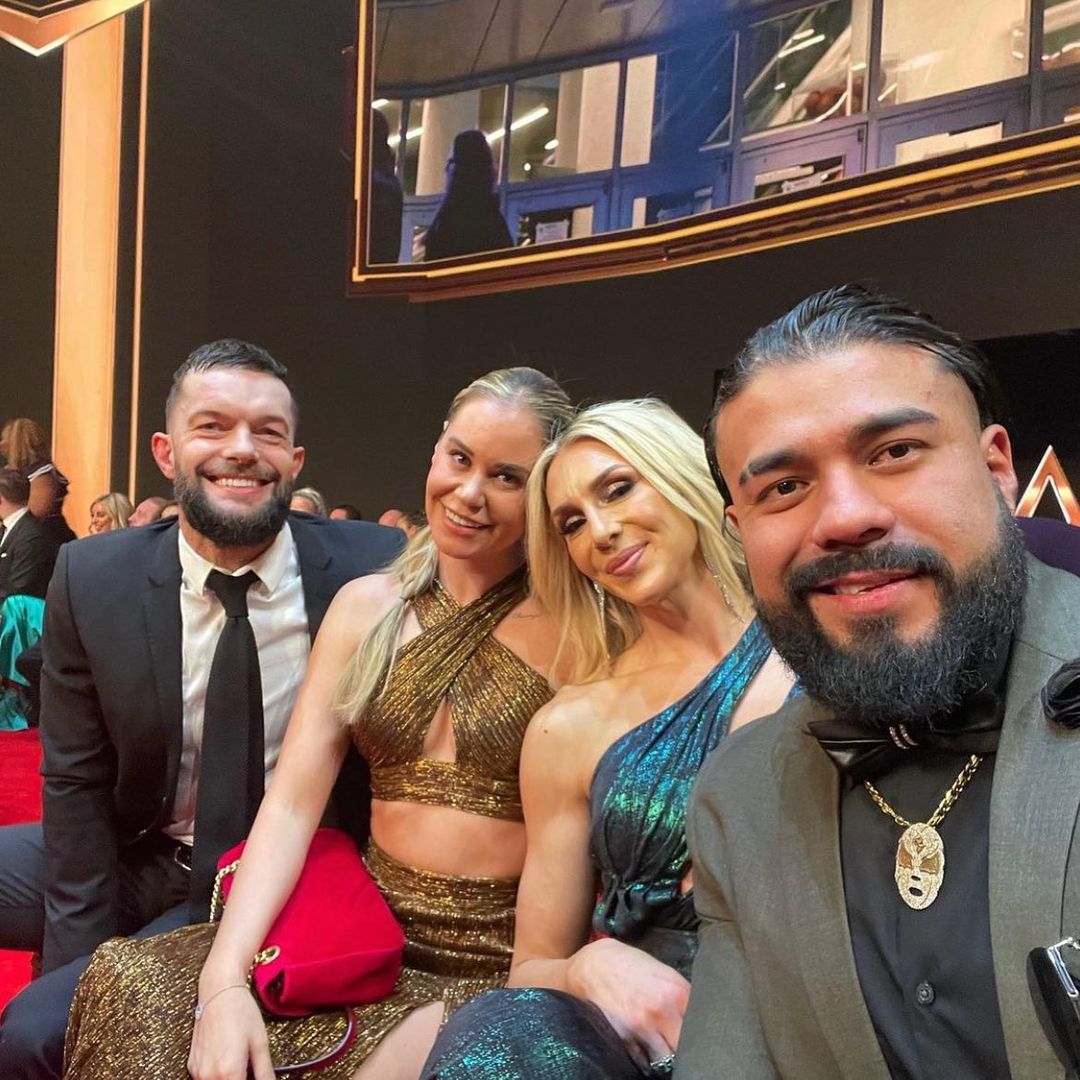 Speaking of the Hall Of Fame ceremony, Noelle Foley wasn't happy that The Undertaker didn't mention her father, Mick Foley, in his speech.
Below is what she tweeted:
"That was a great speech, but I'm very surprised there was not one single mention of my dad and their legendary matches together.
Obviously I understand it's difficult to fit everything into one speech and remember every single person you want to mention.
But it just would have been really nice to hear my dad's name mentioned."
Also Read: Steve Austin Breaks The Undertaker's WrestleMania Record
Want to see new uncensored photo of Charlotte Flair's nip-slip from WrestleMania 38? Check it out on our WrestleFeed App. Tap here to download.
WATCH: Maryse Showcases Her Super Hot Knockers & Buns:
• Old School WWF Celebrity Celebrates Her Birthday
Old School World Wrestling Federation Celebrity Jennie Garth celebrates her 50th birthday today.
Actress Jennie Garth became a world famous star for her role as Kelly in Beverly Hills 90210 from 1990 until 2000 and again from 2008 till 2010.
Old School WWF Fans also remember her as the special celebrity guest timekeeper for the main event of the WrestleManix X PPV.
HAPPY BIRTHDAY JENNIE GARTH!