• Old School WWF Legend Would Have Celebrated His Birthday
Today would have been the 91st birthday of Old School WWF Legend "Mad Dog" Maurice Vachon (Real name: Joseph Maurice Régis Vachon).
Vachon originally became a professional wrestling legend in Verne Gagne's AWA promotion, where he became a 5 time AWA World Heavyweight Champion.
In 1983, he joined the World Wrestling Federation, where he wrestled till his retirement in 1986.
Mad Dog was the brother of Paul Vachon & Vivian Vachon, as well as the uncle of Luna Vachon.
HAPPY BIRTHDAY & † REST IN PEACE
September 1, 1929 – November 21, 2013
• AEW Wrestler Says His Mom Told Him To Choose AEW Over WWE
While speaking on the latest episode of AEW Unrestricted, Eddie Kingston revealed that his mother was the main factor behind him going to AEW instead of WWE.
He said the following about it:
"My mom. My mom told me. I'm a mama's boy in the sense that what she says goes. Her opinion holds a lot of weight with me to the point where I've been with girls I thought I was in love with and my mother will be like, 'I don't think she is good' and I would break up with them. It's just the way it is. My mother knows me better than anybody.
I was contacted by WWE and it was humbling. It was nice that they contacted me. I was trying to think where I should go. My mom said, look, 'you won't be happy in WWE. I know you and you won't be happy. You will probably get fired three weeks in.' I was like, 'well, then I'm going to AEW' and she said 'good.' She was the deciding factor. There were a lot of things going for AEW, but she was the deciding factor."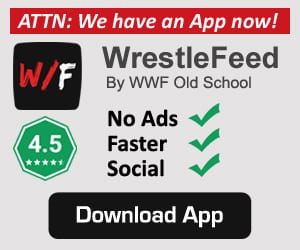 WATCH: Liv Morgan's Buns Exposed:
You can download our official WrestleFeed mobile app to check out more Wrestling news & Divas content. Tap here to download.