Old School WCW/WWF Legend "The Big Show" Paul Wight appeared in the 1998 movie "The Waterboy", where he was a pro wrestler called Captain Insano.
Wight now works for All Elite Wrestling and has had four matches in the promotion. He made his AEW in-ring debut at the 2021 All Out pay-per-view and wrestled in three other matches on AEW Dark: Elevation afterwards.
He had his last match in March 2022 and underwent knee surgery after it.
Speaking to DAZN, he revealed that he now has a full range of motion.
"It's amazing how difficult the knee is versus the hip. I think when I had my hips done, they came along a lot stronger, a lot faster. The knees are a lot more difficult.
The rehab's a lot more intensive. The pain afterward is a lot more intensive. They told me that going into it, but I didn't believe them. But yeah, it's been pretty intense.
I've got full range of motion. I have more range of motion with my fixed knee than I did with my knee before. I've got 136-degree flexion and I've got zero [degree] straightening, so I'm above average.
My knee hasn't moved that good in 14 years."
When asked about a possible appearance at AEW All In this Sunday, he did not rule it out and even went on to say that fans might get to see Captain Insano at the Wembley Stadium.
"I would have to say if I was a betting person because I'm not allowed to stooge, I'd say the odds are pretty good that I'll be here at Wembley.
If I'm a gambling man, which I'm not, I would bet very strongly that there's a high, high probability that Captain Insano will probably make it to Wembley."
So far, Big Show has used the Captain Insano character on AEW programming once before, on the November 16th 2022 episode of Dynamite: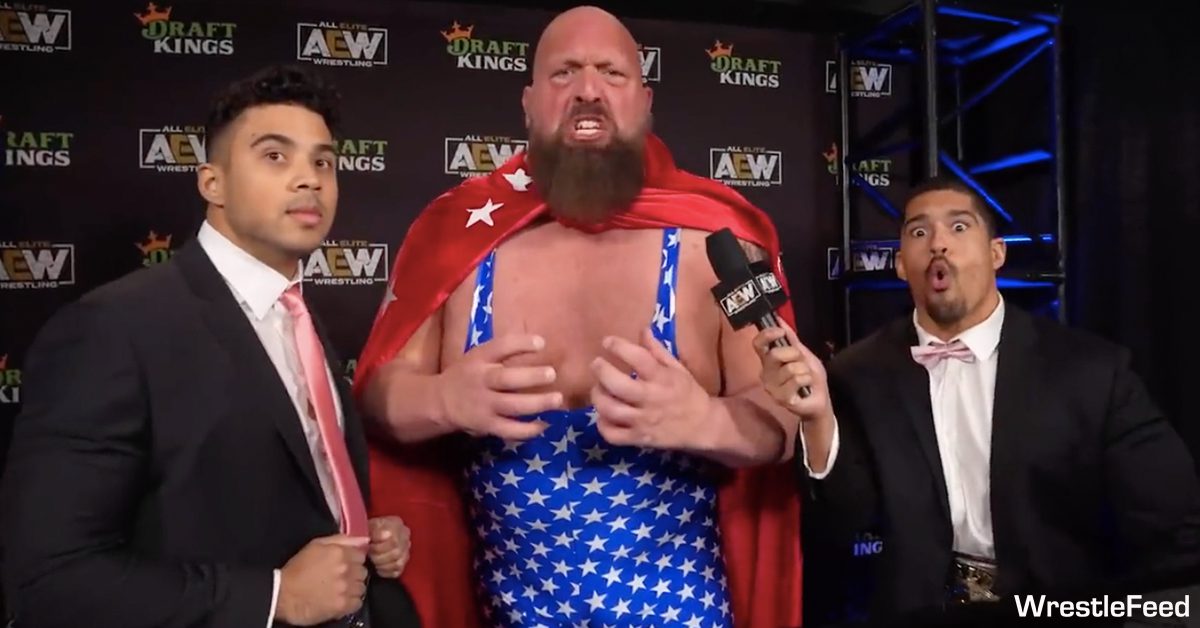 Also Read: Big Show Reveals How Much He Was Eating When He Was At His Heaviest
New Video: Chelsea Green's (Zack Ryder's Wife) Bare Buns Close Up: