• ON THIS DAY IN WCW HISTORY (October 30, 1993) – WCW Worldwide
On this day in 1993, Ted Turner's World Championship Wrestling aired an episode of their weekly TV show 'WCW Worldwide'.
This episode was pre-taped from the Disney MGM Studios in Orlando, Florida and featured matches, interviews & storyline segments on the road to the 'WCW Battlebowl 1993' PPV.
The card of the show can be found here:
Johnny B. Badd vs. Fury
WCW Magazine
Hollywood Blondes vs. Kenny Kendall & Mark Starr
Battlebowl Control Center
Ravishing Rick Rude vs. Brady Boone
Ice Train vs. Tony Vincent
WCW Magazine
Harlem Heat vs. Scott Allen & Alex Gibson
Sting & Ricky Steamboat vs. Paul Orndorff & The Equalizer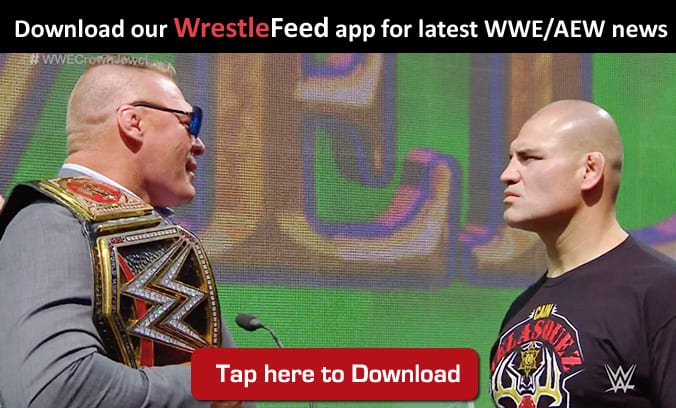 • Bobby Lashley On WWE Giving Him Weird Angles When He Asked For Brock Lesnar
During a recent interview with TV Insider, RAW Superstar Bobby Lashley talked about asking WWE officials for a feud with Brock Lesnar, but WWE giving him weird angles.
Below is what Lashley said:
"I'm still trying. It's hard for me. I came from a world of amateur wrestling. It was always shut up and train. The last thing you would want to do is anything else.
Everything else was shut up and train. When I first came into this world, it was more hardcore. That fighting style was real, and I fit right in. Coming back this time, there are so many different characters, and people are talking about entrances and costumes.
I was like, 'Where is Brock? Sign us up. Let's do this. Let's fight.' They were like, 'No, we need you to dance on Instagram. We need you to tell a joke.
We need you to look sloppy and do some different things. Sing on TV. Make out with this lady.' All these things they want that are different. I didn't understand it for a long time, but I do now. Just to see me open up where people can relate to you and get behind you.
People can get behind you or against you, but they know who you are. I don't think they know who I really am. They know what I'm capable of doing, but they don't know who I am. I think that is what we are trying to do. Just crack the shell and show a little bit more of me."
Lashley also joked about being the next Val Venis with his current storyline with Lana:
"It was one of those things where no matter what you do, you have to sit back and say, 'Is that me? Can I do that?' I didn't know if I could do it, but that's the challenge of being a WWE superstar today. In order to be a performer and maybe take on that next role in acting, you have to have different layers. My layer was one-dimensional.
I put some gloves on and kick anybody's a$$. So there is a part I need to work at. Doing a role that is so dramatic, love scenes. It's taking some getting used to…I might be the next Val Venis. It is a different style for me. I am who I am. I think this will show a little more who I am after."
WATCH: Super Hot Video Of Lana Spanking Carmella In A Bikini: