• Bobby Lashley Reacts To Kurt Angle Stating He Saved His Career
We recently reported that WWF Attitude Era Legend Kurt Angle credited Bobby Lashley for saving his career back in 2015, when Kurt defeated him for the TNA World Heavyweight Championship.
Here's what the 1996 Olympic Gold Medalist said:
"I was in my late 40s and I didn't know if I was still in my prime. This match was a great test for me.
Bobby Lashley was in his prime, I'm near the end of my career, I'm wrestling for the World Title, and I beat him. We had a great match. It gave me the confidence to continue to move on. Because at this point in time, I was actually considering retirement.
But after beating Bobby and having that great match with him, I knew I wasn't done wrestling. So that match had a huge impact on my career and it's one of my top five moments."
Lashley had the following to say about Angle's comments during an interview with CBS Sports:
"Damn, that is awesome, and a huge compliment. Kurt was the one that kind of opened the doors and got me into professional wrestling from the beginning. So I've always had a huge amount of respect and admiration for Kurt.
So the fact that he said that, it really is a huge deal for me. But at the same time, it's Kurt Angle, man. I believe he's one of the best in this business, and the fact that I was able to give him that mindset, to be able to train and wanna keep going, that is a huge compliment and a huge blessing and a huge amount of respect to me."
This match aired on the March 20th 2015 edition of TNA iMPACT Wrestling and marks the final World Title win in the great pro-wrestling career of Kurt Angle.
Also Read: Bobby Lashley Hates How WWE Stars Treat Brock Lesnar Backstage
WATCH: Kristal Marshall (Bobby Lashley's Ex Wife) Strips: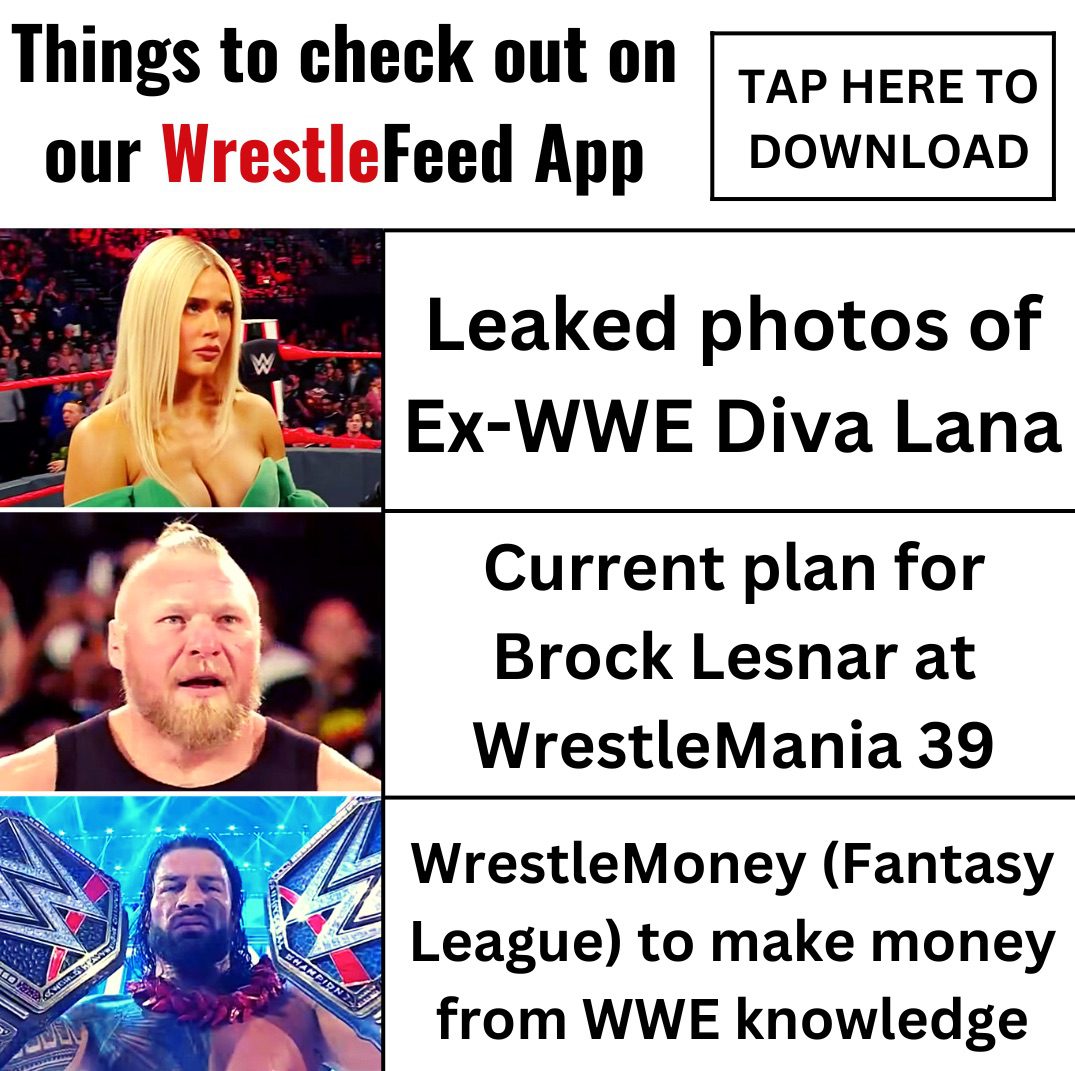 • Old School WrestleMania Celebrity Celebrates Her Birthday
Old School WrestleMania Celebrity Rhonda Shear celebrates her 68th birthday today.
Rhonda Shear was the guest timekeeper at WWF WrestleMania X in the Lex Luger vs. Yokozuna match for the WWF World Heavyweight Championship.
She used to be a famous TV personality and actress, who appeared in famous TV shows such as Dallas, The A-Team, Full House and Married with Children.
HAPPY BIRTHDAY RONDA SHEAR!