• On This Day In Pro Wrestling History (October 27, 1991) – WCW Halloween Havoc 1991
On this day in Pro Wrestling history on October 27, 1991, Ted Turner's World Championship Wrestling aired 'WCW Halloween Havoc 1991' LIVE on PPV from the UTC Arena in Chattanooga, Tennessee.
This was the 3rd out of 12 annual 'WCW Halloween Havoc' pay-per-views that aired between 1989 and 2000.
The tagline of the event was "Chamber of Horrors".
The results are here:
Chamber of Horrors: El Gigante, Sting & The Steiner Brothers defeated Abdullah the Butcher, The Diamond Studd, Cactus Jack & Big Van Vader
Big Josh & P.N. News defeated The Creatures
Bobby Eaton defeated Terrance Taylor
Johnny B. Badd defeated Jimmy Garvin
WCW World Television Championship: Steve Austin (c) wrestled Dustin Rhodes to a time-limit draw
Bill Kazmaier defeated Oz
Van Hammer defeated Doug Somers
Inaugural WCW Light Heavyweight Championship: Brian Pillman defeated Richard Morton
The Halloween Phantom (Rick Rude) defeated Tom Zenk
WCW World Tag Team Championship: The Enforcers (c) defeated The Patriots
2-out-of-3-falls – WCW World Heavyweight Championship: Lex Luger (c) defeated Ron Simmons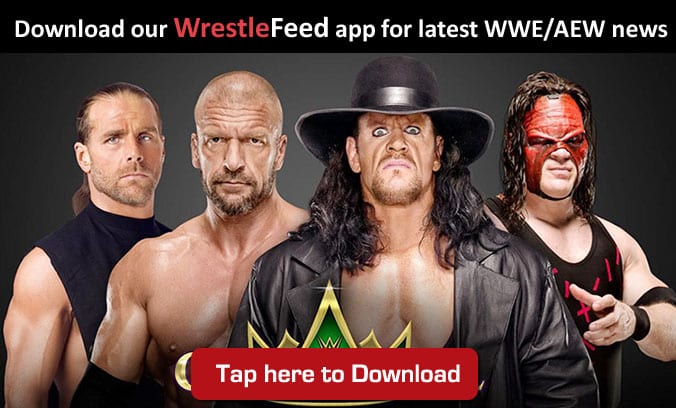 • Bobby Lashley Says He's Receiving Death Threats Due To WWE Story
During a new video on her YouTube channel, WWE's storyline couple, Lana & Bobby Lashley, talked about how fans have reacted to their kayfabe relationship on RAW.
Below is what Lashley said:
"There's a lot of comments, a lot of this, a lot of that, but most of my comments are 'When are you and Brock going to fight each other?' No matter what I post, people are like, 'Where's Lana? Where's Lana?'
I get very, very bad comments, ones I don't want to say on camera right now. Vulgar, death threats, there's a lot of things—but, ya know, I'm not a hard person to find and if anybody has anything to say about me, they can just come and see me.
Not saying I'm going to fight every fan that disapproves of what we're doing, but I'm not going to back down to stupidity."
Below is what Lana said:
"I get really, really mean, horrible comments. People say horrible words to me. They're really, really mean. By the way, they're bullies, don't bully people."
WATCH: Mickie James Kisses Melina: