WWE just announced the following:
"WWE Chairman & CEO Vince McMahon announced today that Universal Champion Brock Lesnar has re-signed with WWE. Lesnar's next appearance is scheduled for the Greatest Royal Rumble event, where he will compete against Roman Reigns in a Steel Cage Match for the Universal Title at the King Abdullah Sports City Stadium in Jeddah, Saudi Arabia on Friday, April 27, at 7 p.m. AST.
The Greatest Royal Rumble will stream live on the award-winning WWE Network with a tune-in time of 12 p.m. ET/9 a.m. PT, with a special, one-hour Greatest Royal Rumble Kickoff starting at 11 a.m. ET/8 a.m. PT. It will be available on pay-per-view outside of the Middle East with regional broadcast information forthcoming. Tickets for this historic event will be available on Friday, April 13.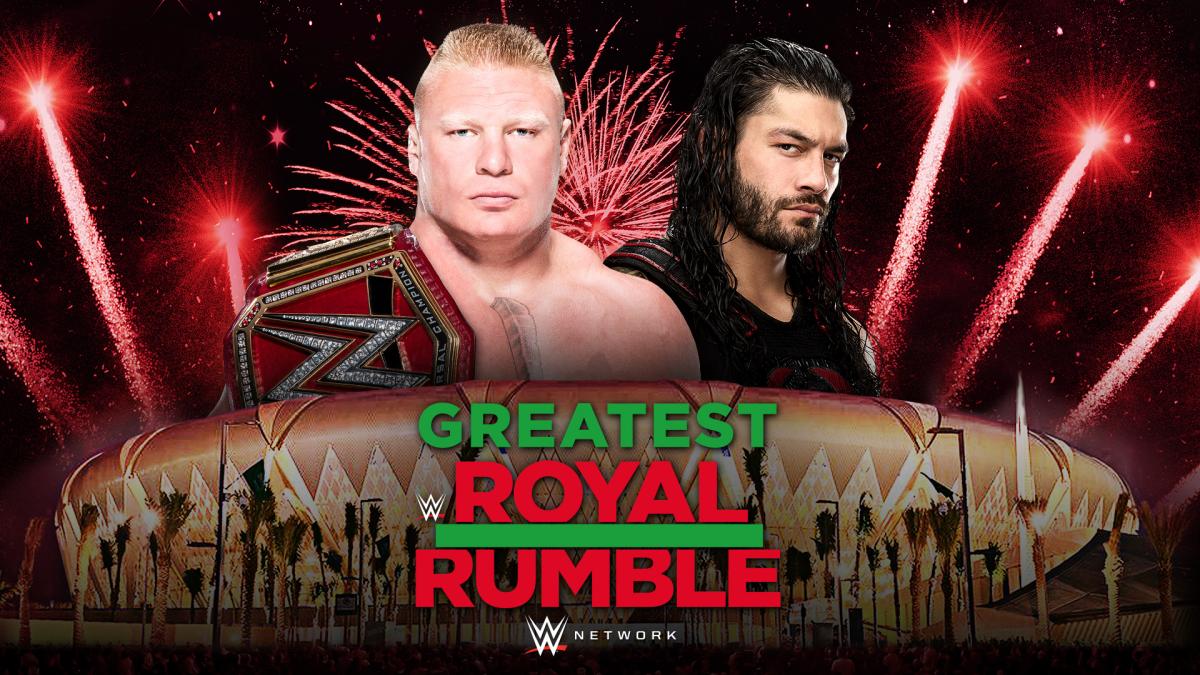 The event will also feature the first-ever 50-man Greatest Royal Rumble Match, John Cena vs. Triple H and six other championship matches.
General Sports Authority of Saudi Arabia Chairman, His Excellency Turki Al-Sheikh, WWE Chairman & CEO Vince McMahon, and the Kingdom of Saudi Arabia, invite the world to celebrate this signature event."
We noted earlier via Slice Wrestling how Vince McMahon negotiated with Brock Lesnar over the weekend about signing a new contract prior to WrestleMania 34 and Lesnar had some demands.
The source then reported that one of the demands ending up being Lesnar retaining the Universal Championship at WrestleMania 34.
The latest update from this source is that the finish to Lesnar vs. Reigns II went the way Vince wanted it to go while keeping in mind about the upcoming booking strategies and Lesnar's new deal.
Report:

Vince McMahon And Brock Lesnar Have Had Meetings This Weekend To Discuss The Possibility Of Getting A New Deal In Place Before #WrestleMania34 As Brock's Current Contract Ends Tonight At 11:59pm. Brock May Be Asking For Certain "Conditions" To Be Met Before Signing pic.twitter.com/WBsHqxAGz4

— SW (@SliceWrestling) April 8, 2018
BREAKING:

The "Conditions" We Wrote About Today Was That Brock Would Retain The Universal Championship At #WrestleMania #SLICEKNOWS !!!!!!!!! https://t.co/c86scsfUM6

— SW (@SliceWrestling) April 9, 2018
Report:

The Brock Lesnar vs Roman Reigns Universal Championship Match Went The Way Vince McMahon Ultimately Decided For It To Go. Contract Negotiations And Booking Strategies Are Major Forces Behind McMahon Deciding The Finish And Selecting Brock The Winner pic.twitter.com/kzd3GUsce3

— SW (@SliceWrestling) April 9, 2018