• Old School WWF Legend Celebrates His Birthday
Old School WWF Legend "Razor Ramon" Scott Hall celebrates his 61st birthday today.
After touring the territories (NWA, AWA, …) during the 80s, Scott Hall joined Ted Turner's World Championship Wrestling in 1991 as Diamond Dallas Page's accomplice 'The Diamond Studd', but in 1992 was signed to a World Wrestling Federation contract, where he became 'Razor Ramon', a character based on Al Pacino's role as Tony Montana in the movie "Scarface".
Hall eventually ended up becoming one of the most famous & influential superstars in professional wrestling history, most famously revolutionizing the business when he co-founded the nWo in 1996, after leaving the WWF in order to return to WCW for some big money.
In 2014, Scott was inducted into the WWE Hall of Fame by his close, personal friend Kevin Nash.
HAPPY BIRTHDAY RAZOR RAMON!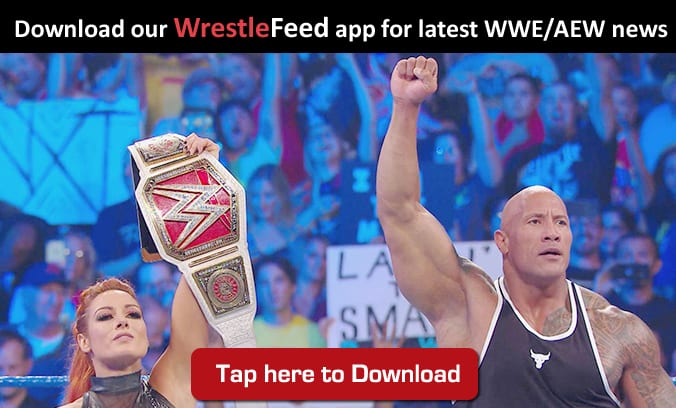 • Bret Hart Reveals How Vince McMahon Lied About His WWF Title Reign, Hulk Hogan Taking His Spot
During a recent interview on Prime Time With Sean Mooney, two time WWE Hall of Famer Bret Hart talked about Vince McMahon lying to him about his first WWF Championship reign, Hulk Hogan taking his main event spot & more.
Below is what 'The Hitman' said:
"I actually have really good memories of being here for WrestleMania IX. I was a little disappointed with the plans they had for me in the future. Other than that, it was great.
I remember I got off the plane, and there was my face and pictures of me with the belt were everywhere at the airport. In a lot of ways, it was some of my greatest memories. It was the first time I was the main event at a WrestleMania, I was really honored. I will say that I had absolutely no expectation for what happened.
It was my understanding, as Vince had said to me from the day I won the title, he said, 'You don't have to worry about anything. We're looking at you as a long-term champion. You're going to be champion here for a long time. We're thinking 6, maybe 7 years.'
Kind of going back to what Bruno [Sammartino] did, where the champion holds the belt for a really long time, and that Hulk Hogan would have no bearing on anything that I was doing.
Those were the first lies that they told me. In the end, it was like, they lied to me. They gave me no warning for that at all.
I know people have a hard time understanding how it works; I'm not even sure how it works being champion, but I know that, basically, when you're the champion, when you have the belt in your bag, and you're the guy – you're the highest paid guy on the card, and that was a big honor for me.
I was making big plans for all the big main event money I was going to be making, and instead I got demoted, basically, and Hulk Hogan took my spot again."
WATCH: Super Hot Video Of WWE's Newest Diva – Scarlett Bordeaux: