Let us take a look at the top 8 WWE News & Professional Wrestling stories of the hour:
---
8. TNA Shifting Their Bound For Glory PPV Due To A New WWE PPV
TNA's Bound For Glory 2016 was previously scheduled to take place on September 11th, but it looks like they'll have to move it to some other date due to a new WWE PPV taking place on that date.
WWE plans to do "Backlash" PPV on September 11, which will be a SmackDown exclusive Network special event. TNA now plans to do the BFG PPV before the Backlash event.
Speaking of TNA moving their events due to WWE, Impact Wrestling will be moving back to Thursday nights from next week as SmackDown is going live on Tuesdays from next week.
Take a look at what the WWE PPV list for this year (including new PPVs) looks like: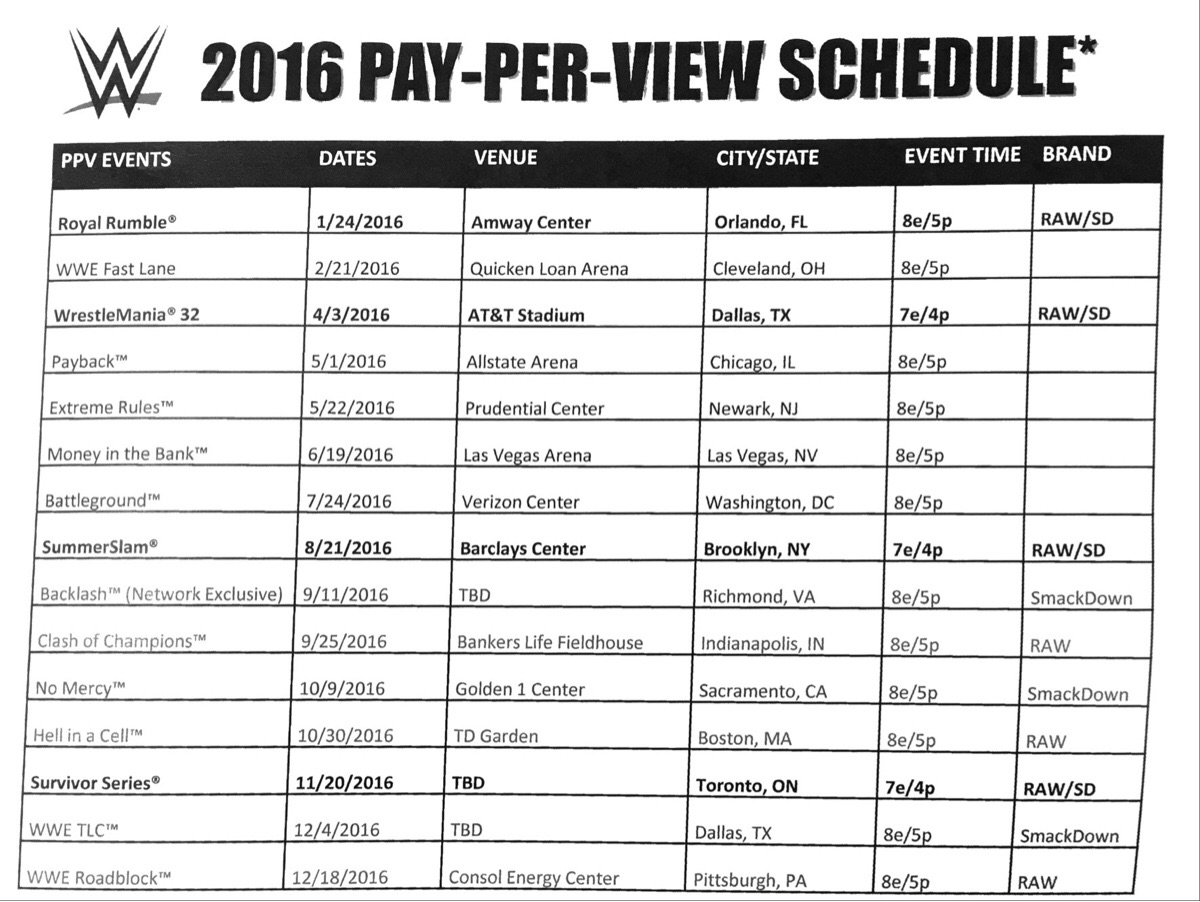 ---
7. Trish Stratus Interviewed For Upcoming Content On The WWE Network
Trish Stratus' website is reporting that the Hall of Famer was interviewed by WWE employees for upcoming content on the WWE Network. They noted that Trish talked about many topics including the women wrestlers in WWE.
Below is what her website posted:
"TrishStratus.com can exclusively reveal WWE cameras were recently at the Stratusphere headquarters in Toronto to film Trish for theWWE Network. Trish revealed she had "dished on the women", in addition, we can confirm she chatted about a number of subjects slated to be used as content on the Network. Stay tuned in the coming weeks for more details."
Do you want Trish Stratus to return to WWE programming? Vote below!