Let us take a look at the top 8 WWE News & Professional Wrestling stories of the hour:
---
8. Brock Lesnar's SummerSlam 2016 Opponent To Be Revealed On This Week's SmackDown
WWE announced on Raw that "The Beast Incarnate" Brock Lesnar's SummerSlam 2016 opponent will be revealed on this week's SmackDown. SmackDown will be taped tomorrow night but it's possible that they reveal Lesnar's SummerSlam 2016 opponent in a backstage segment which only airs when SmackDown airs and not at the tapings.
Lesnar was originally planned to face Bray Wyatt at SummerSlam 2016, but plans might have changed. Lesnar will fight Mark Hunt this Saturday night at UFC 200.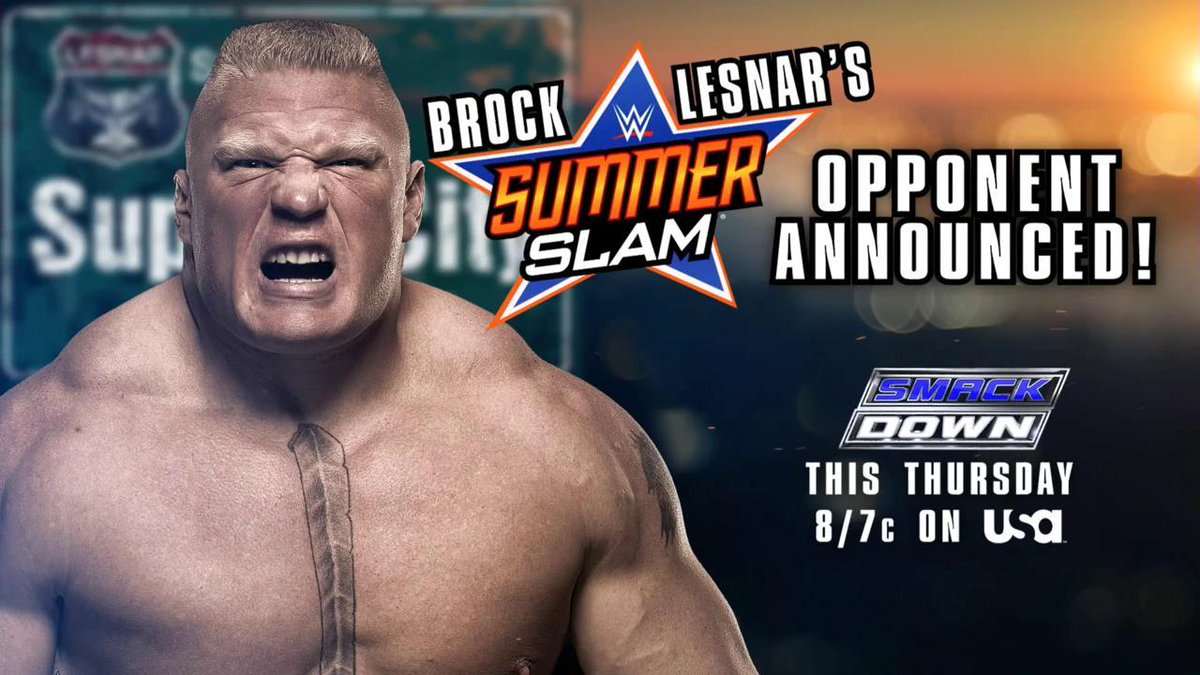 Speaking of SmackDown, WWE aired the following promo on Raw to promote the first live SmackDown of the new Brand Split era:
---
7. Hideo Itami To Be One Of The Top Stars Of NXT After Brand Split
As we noted before, NXT wrestler Hideo Itami made his return to in-ring competition after more than an year at a recent NXT live event. He was out with a shoulder injury.
Since most of the top NXT stars are scheduled to come up to the main roster for the Brand Split, Hideo Itami is scheduled to be one of the top stars of NXT.
Finn Balor & American Alpha (Jason Jordan & Chad Gable) are scheduled to be on the main roster in about 2 weeks, while Samoa Joe, Shinsuke Nakamura & Bayley are scheduled to be on the main roster by the end of the fall.