Last night, a report came out that Old School WCW Veteran Buff Bagwell was arrested earlier this month on July 13th.
According to Cobb County records in Marietta, Georgia, Bagwell was charged with Speeding and Driving under the Influence of Drugs.
The records also showed that he was released from Jail on July 15th.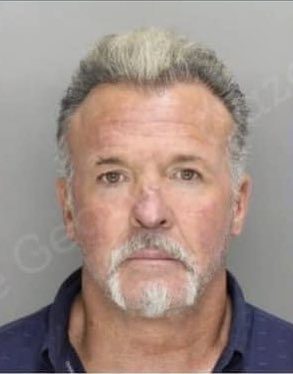 Bagwell clarified this situation by tweeting the following:
"Just wanted to clarify to everyone that I am 11 months sober (tomorrow). I see there is news out that I had to spend time in jail for a DUI but this was from the original offense years ago.
I did get a recent sanction because I didn't document a recent trip out of state properly.
Unfortunately they list the original offense from years ago – this was a sanction I received because I didn't properly document the middle city I went to for a signing recently.
The Cobb County DUI program is great but no joke! #stillsober"
During a recent AdFreeShows Q&A Interview, Bagwell talked being clean and maintaining his sobriety, which hasn't always been easy for him.
Here's what the former nWo member had to say:
"It really wasn't hard when I decided to do this, but the 9-month chip is a big rumor of it's one of the hardest. It wasn't a hard chip, but it was the longest.
30 came in no time, 60 came in no time, and then, you know, 90. I went to three or four meetings and I was like 'Is it still not been 9 months?'. That 9-month shift was a long one.
I like going through airports and drinking. I enjoy having a cocktail on an airplane. That was always fun for me, but that's not on the board anymore, so now it just goes to, you know, what I go to is food.
That was always a thing for me, was eating healthy of course, so I just dove back into being body Marcus Bagwell."
In an October 2022 interview on 'Insight', Buff stated that he feels like he has one more pro-wrestling run left in him.
Here's what he said:
"I would love to wrestle again. I think I have got one more run left in me. I know I do. I know I have got a little bit of a career left.
I took a bump with crutches at the GCW pay-per-view a year ago. I took a superkick from Joey [Janela] and I took a good clean bump."
Bagwell first joined Ted Turner's World Championship Wrestling under his full real-name Marcus Alexander Bagwell in November 1991 and wrestled for WCW until the promotion was sold to Vince McMahon in March 2001, but only had one televised match for the World Wrestling Federation in July 2001, before they let him go.
WATCH: WCW Diva Major Gunns (Tylene Buck) Removes Her Clothes (Part 2):