• Old School WCW Veteran Celebrates His Birthday
Old School WCW Veteran Hugh Morrus (Bill DeMott) turns 53 today.
Bill made his WCW debut in 1995 as "The Laughing Man" Hugh Morrus, a member of Kevin Sullivan's evil 'Dungeon of Doom' stable.
For a few months in 2000, he became General E. Rection, leader of the 'Misfits In Action' faction.
When WCW was sold to Vince McMahon, DeMott was signed to a WWF deal in 2001 and they kept him on TV for a while, before turning him into a trainer for various WWE developmental projects, such as Tough Enough, Deep South Wrestling, Florida Championship Wrestling, NXT & more.
HAPPY BIRTHDAY HUGH MORRUS!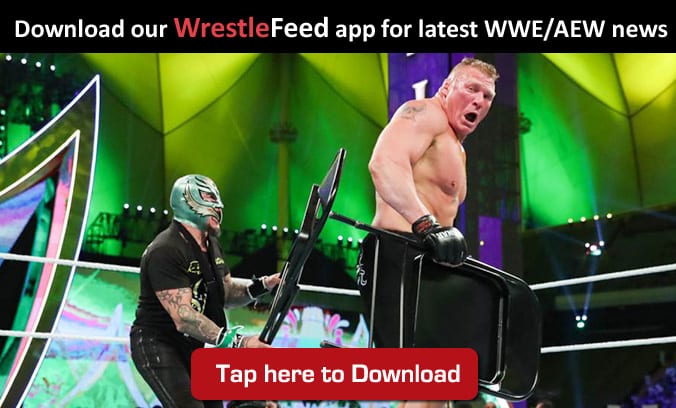 • Cedric Alexander Reacts To Reports Of Vince McMahon Trying To Bury Him
After former WWE Cruiserweight Champion Cedric Alexander quickly lost to "The Phenomenal" AJ Styles during their United States Championship match at Clash Of Champions 2019, reports came out that Vince McMahon doesn't like Cedric and is trying to bury him.
During a recent interview with talkSPORT, Cedric addressed these reports and said the following:
"Of course (it annoyed me). When you hear things like that, it doesn't help my brand, you know what I mean? Regardless of how you feel about it, whether you think AJ buried me or not – it was fine. I knew what it was! It was great matches, I got to show a lot of my personality and my in-ring style.
A loss isn't a burial. It's AJ Styles, how is that a burial? He's one of the holy trinity's of wrestling to me [with Samoa Joe and Christopher Daniels] so to lose to essentially a wrestling deity is fine by me.
I read comments like 'Cedric is great but they're burying him' but it's like, you must have checked the match out then? It was good, right? You can't get buried by losing to AJ. You just can't. There's a reason they're putting me in the ring with AJ Styles."
WATCH: Stacy Keibler's Buns Exposed: