Below are a couple of AEW news stories featuring Chris Jericho & Triple H's thoughts on how All Elite Wrestling is doing:
– Former AEW World Champion Chris Jericho posted the following on Twitter:
"Hey Mandalay Bay Resort… it's unacceptable that you tried to bully me & assault me, when all I wanted was my bags that I left at concierge.
Your security staff IGNORED me for 30 minutes & when I made some noise, physically & mentally assaulted me and laughed in my face.
I want restitution NOW!"
– Despite taking some shots at AEW in the past (regarding how they only beat WWE's developmental show NXT in the ratings war), WWE's Chief Content Officer Triple H agrees that AEW is doing good.
The Game liked the the following tweet from a fan:
"Dude. If they're doing so poorly, why did Warner just give them another show?
TV ratings are an outdated way to view popularity, in today's world of cord cutting.
WWE has less than half of what they got 10 years ago, but are more profitable than ever."
Below is a screenshot of Triple H liking this tweet (which he later unliked):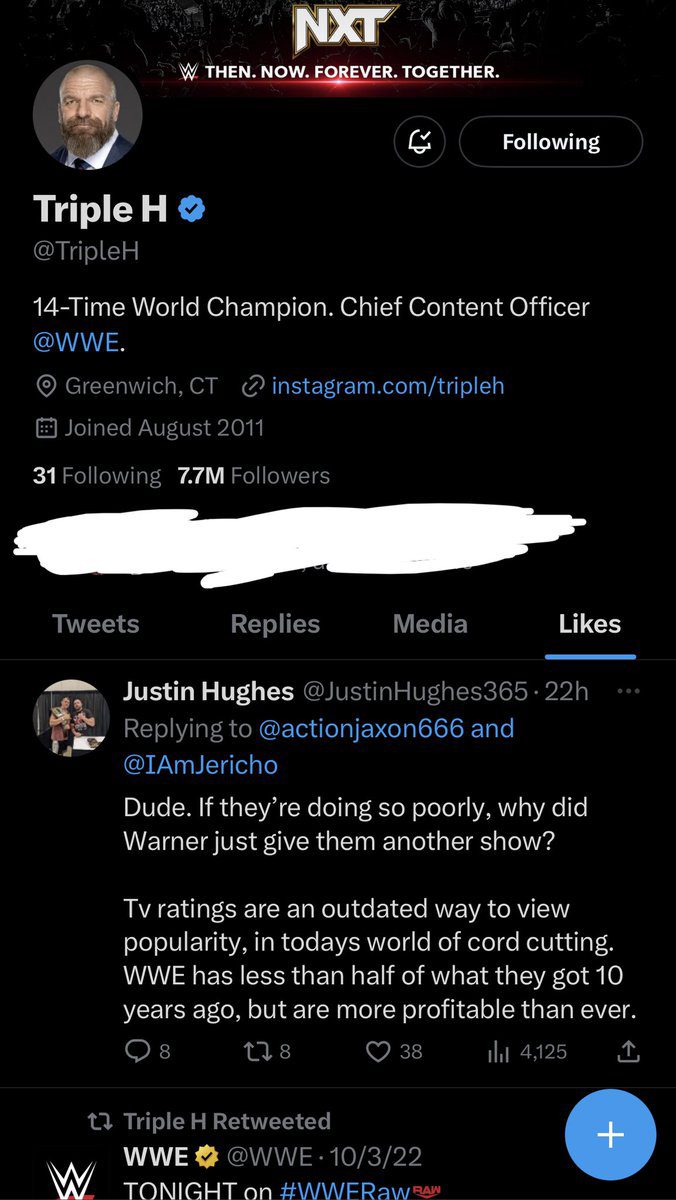 Also Read: Wife Of Former WWE Star Suspended By AEW