• CM Punk Reacts To People Making Fun Of The Fan Who Cried During His Return On AEW Rampage
New AEW Wrestler CM Punk appeared on Kap & J. Hook on ESPN Chicago, where he was asked about his opinion on people making fun of the fan who cried during his return to pro-wrestling on last week's episode of AEW Rampage.
Here's what Punk said:
"I'm a Chicago guy. I'm a Chicago sports guy. I cried when the Cubs won the World Series. I cried when the Blackhawks won the Stanley Cup, the time that I was alive when they won the Cup, not back in the 60s. You know, it means a lot. And I think it means a lot because I'm so attached to Chicago and sports especially. I understand.
So anybody who's making fun of that dude, you're making fun of me too. There's nothing wrong with being emotional at a sporting event or anything you like. I'll cry at a Marvel movie."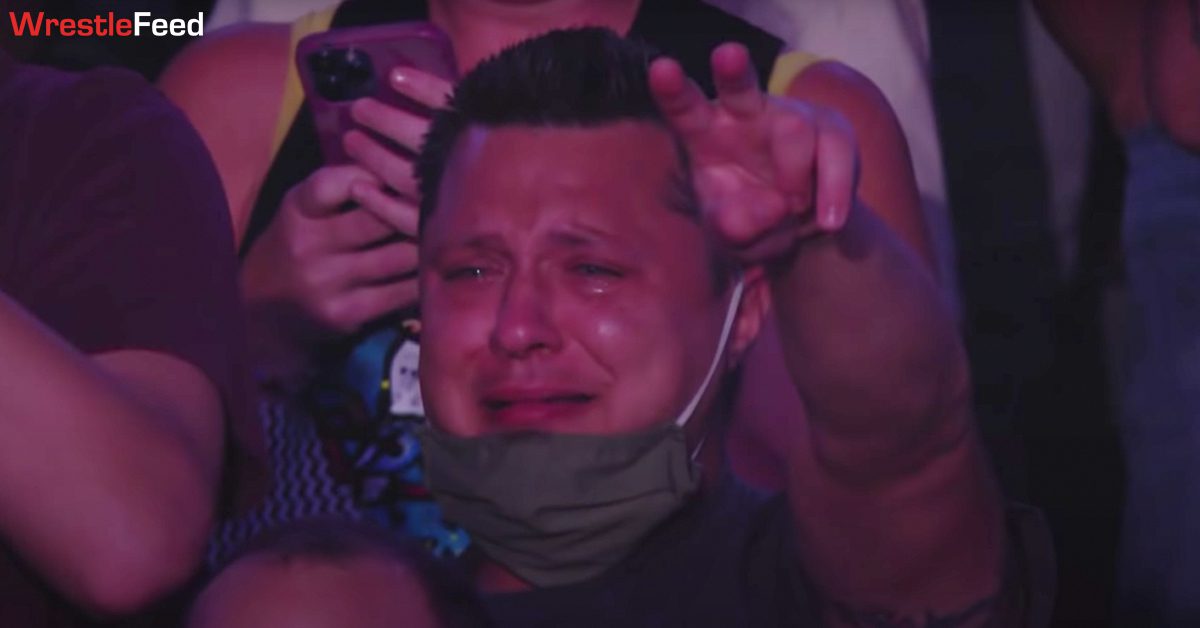 Also Read: "Crying CM Punk Fan" Is Getting Great Offers For His Passion For Pro-Wrestling
WATCH: Scarlett's (Karrion Kross' Girlfriend) Revealing Buns In Action:
• Old School WWF Attitude Era Veteran Celebrates His Birthday
Old School WWF Attitude Era Veteran "SmackDown's number one announcer" Funaki (Real name: Shoichi Funaki) celebrates his 53rd birthday today.
He joined the World Wrestling Federation in 1998 as part of the 'Kai En Tai' faction, which later evolved to just a Tag Team, consisting of him & Taka Michinoku.
He was with the company for 12 years till he was released in 2010, but eventually returned in 2016 as an official WWE commentator for Japanese TV.
HAPPY BIRTHDAY FUNAKI!