Former 2-time AEW World Champion CM Punk was fired from All Elite Wrestling after his backstage fight with "Jungle Boy" Jack Perry at All In, where Tony Khan feel threatened as Punk charged towards him as well and had some harsh things to say the company's owner.
Punk is now back to his commentary role in Cage Fury Fighting Championship, where he called tonight's CFFC 125 event (which aired on UFC Fight Pass).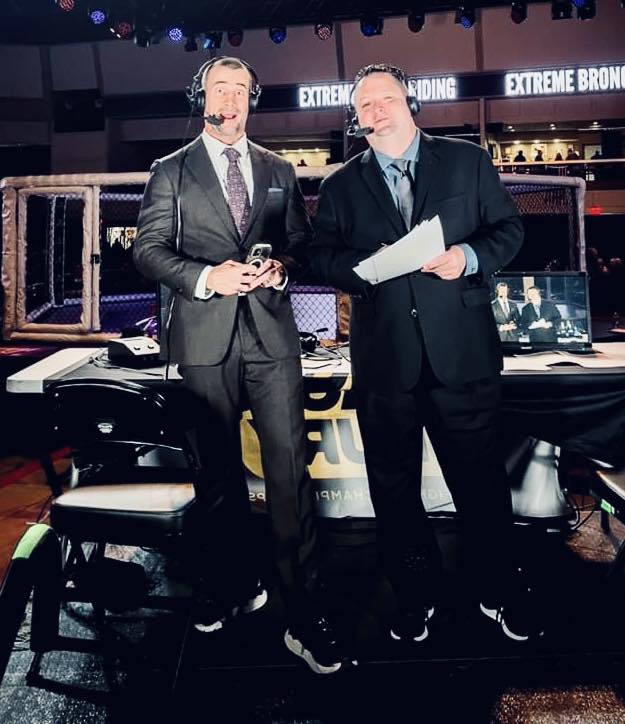 During this appearance, Punk addressed his AEW release when he said that he has time on his hands for the next two months.
This was Punk basically teasing a return to WWE after almost 10 years, as Survivor Series 2023 will take place in Chicago in two months on November 25th.
WWE President Nick Khan spoke to ESPN and the topic of Punk getting fired from AEW was brought up, and he was asked about the possibility of Punk returning to WWE after almost 10 years.
Nick said that WWE only respects Punk and wishes him the best in his future endeavors following his release from AEW:
"Listen, we only have respect for Phil. We appreciate his run here. We appreciate what he did and tried to do with the UFC. Not many people can actually get in there and do what he did. So, when we have respect for Phil, we wish him nothing but the best."
The last WWE event Punk worked was Royal Rumble 2014, where he took part in the Royal Rumble match by entering at #1. He eliminated 3 men and got eliminated by Kane, who ended up chokeslamming Punk through the announce table.
After that, Punk returned to the ring after 7 years, in AEW, with his return match taking place at All Out 2021. His run in AEW lasted 2 years, where he was out of action for 9 months straight due to his suspension and injury.
Also Read: Over 100 Employees Released From WWE, Including Ultimate Warrior's Wife (Details)
WATCH: AJ Lee's (CM Punk's Wife) Wardrobe Malfunction In WWE: