Cody Rhodes laid the foundation for AEW in 2019 and then parted ways with the company at the start of 2022 after his contract expired. A few months later, he made his shocking return to WWE at WrestleMania 38.
At the end of Cody's run, AEW fans started booing him and majority of them wanted him to turn heel. However, The American Nightmare wasn't in favour of the idea.
AEW had plans in place to turn Rhodes heel and give him a major match against WCW Legend and WWE Hall of Famer Sting.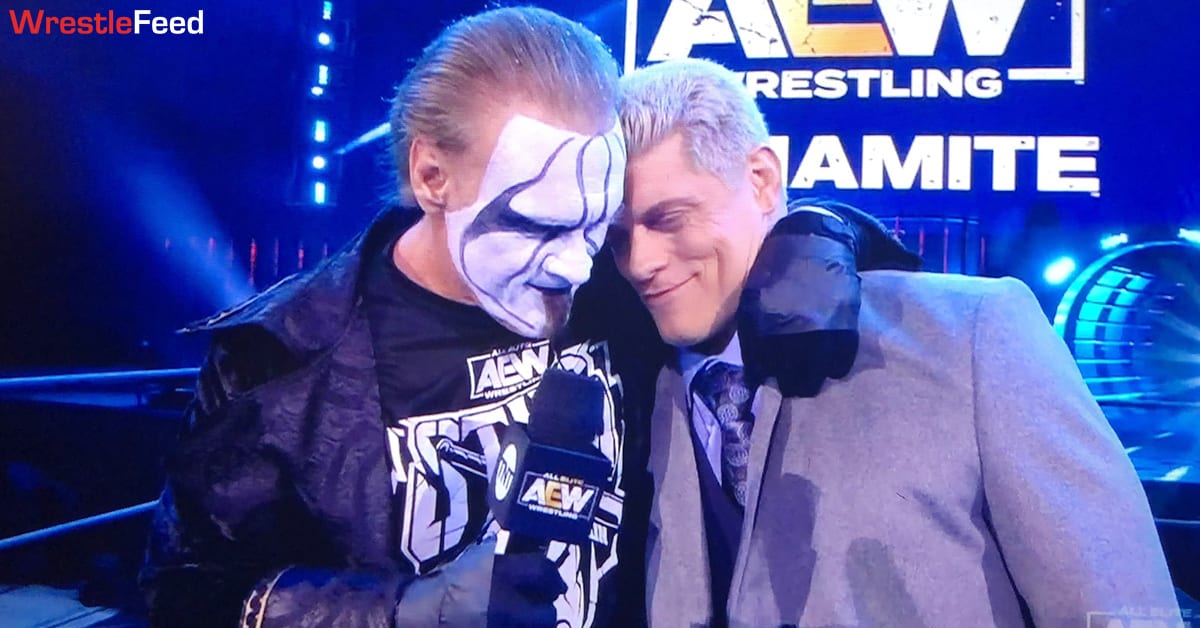 Speaking to Comicbook, the former TNT Champion revealed the endgame for his planned heel run in AEW:
"I was going to wrestle Sting. I don't think I've ever shared that with anybody and nothing was on paper or anything like that. But I can say I got a tremendous offer from AEW creatively, financially, the full package.
You won't hear me say anything bad about AEW or Tony (Khan) or my time there. It was a tremendous offer, but the offer wasn't right for me. What I wanted to get back to was the first goal that I ever had (winning the WWE Championship).
But yeah, that probably would've been the endgame. That's what had been discussed, was to get one (match) with one of my heroes, Sting.
And it's one of those things, you can wrestle one of your heroes or you can work with one of your heroes and he can be the Head of Creative (Paul Levesque), you can't have it all.
And I think one thing I do pride myself on as a wrestler is I will make a decision. It might be a left turn, it might be exactly where you think I'm going, but I will make a decision. I will not get stuck because I felt like I'd been stuck early in my career and never want to be that way again."
Also Read: Cody Rhodes On Why WWE Fans Didn't Boo Him Like AEW Fans Did
WATCH: AEW Star Paige VanZant Completely Exposes Her Buns: