• "Conor McGregor to WWE confirmed" – Fans React To McGregor's Latest Physique Photo
Ever since he broke his leg last year during his 3rd fight against Dustin Poirier, former 2-division UFC Champion Conor McGregor has been training hard in the gym.
He has put on a lot of muscle mass and recently teased joining the UFC's Welterweight Division (170 lbs), where he has competed before.
You can check out his recent photo below: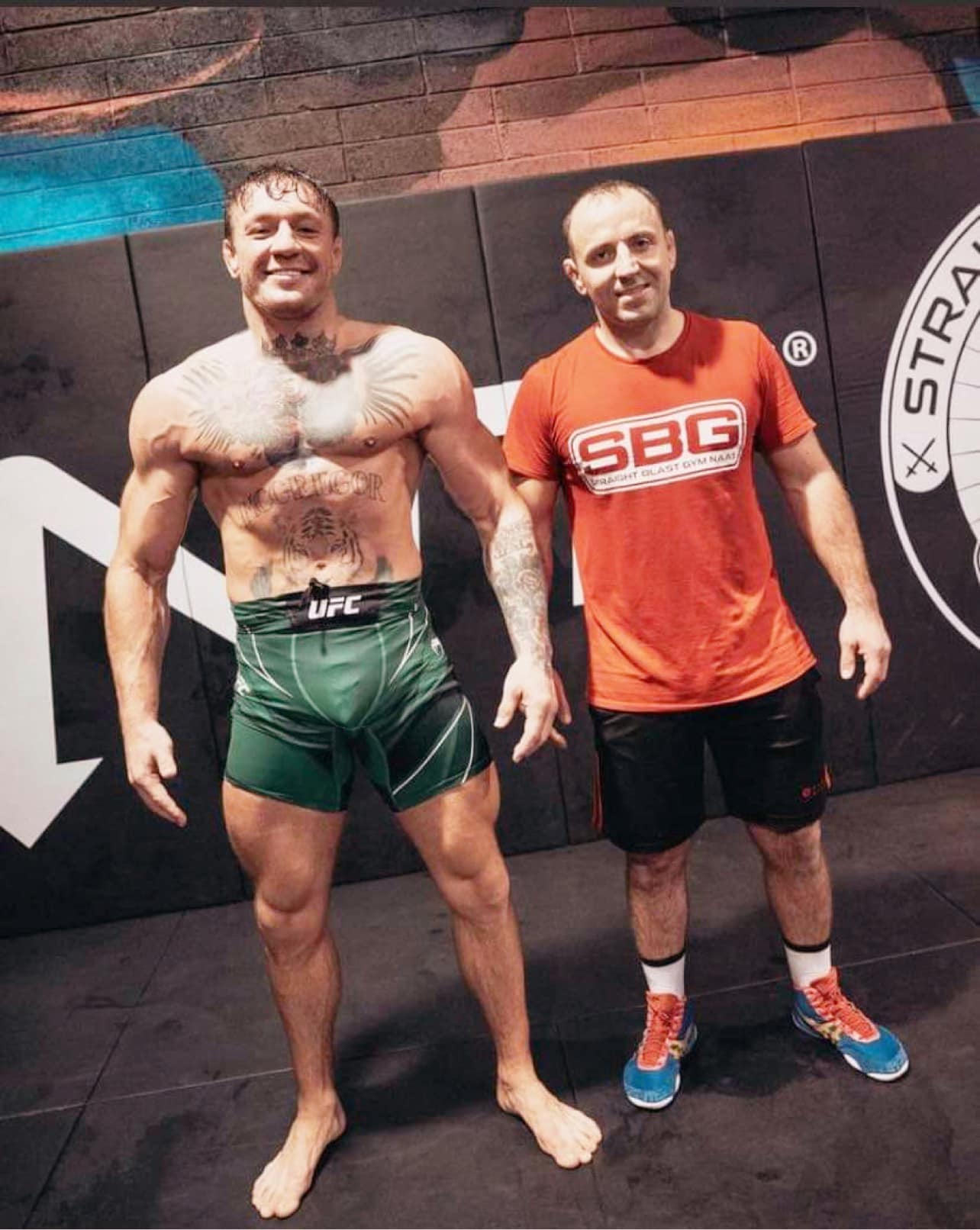 Below is how fans reacted after seeing how much size McGregor has put on:
"Conor McGregor to WWE confirmed."
"Jeeezus, he's not lacking in Vitamin S."
"Good for him. As long as he cycles correctly, it's not dangerous. I miss PRIDE fighting, where the juice was ok, and the fights were superhuman spectacles."
"Marty Jannetty looking different these days, but good on him."
"Love Conor but he ain't fighting again he gets gassed at 155 he huge now."
"Dude is definitely shooting steroids in his right butt cheek LOL look at the whole right side."
"Looks like he may have a hard time wiping his own arse now!"
"Dude built like that Iron Man prototype suit Tony Stark built in the cave."
"Who the foook is that guy?"
"Bro drug test this man tf."
"Someone call USADA."
"He's on everything."
"USADA licking their lips lol."
UFC President Dana White recently confirmed that McGregor isn't being drug tested by USADA right now. Before he fights in the UFC again, Conor will have to enter the USADA drug testing pool again and get tested for 6 months before he can fight again.
McGregor is eyeing a return to the Octagon in 2023.
WATCH: Conor McGregor Breaks His Leg At UFC 264:
• Old School Wrestling Legend Celebrates His Birthday
Old School WCW & Puroresu (Japanese Wrestling) Legend Jushin "Thunder" Liger (Real name: Keiichi Yamada) turns 58 today.
Jushin "Thunder" Liger is considered a professional wrestling legend everywhere on the planet.
Old School Wrestling fans of the 90s probably remember Liger's appearances for Ted Turner's World Championship Wrestling in 1991, 1992, 1995, 1996 & 1999.
Those few of you who still watch modern day PG-era wrestling, might remember his brief 2015 WWE stint, when he wrestled a match at 'NXT TakeOver: Brooklyn'.
He was announced for the WWE Hall of Fame Class of 2020 but was eventually inducted in 2021 due to the COVID-19 pandemic.
HAPPY BIRTHDAY JUSHIN LIGER!