• OLD SCHOOL HISTORY (February 16, 1985) – WWF Philadelphia Spectrum Show
On this day in Pro Wrestling history on February 16, 1985, the World Wrestling Federation held a televised house show at the Philadelphia Spectrum in Philadelphia, Pennsylvania.
The live event was televised on the local PRISM Network with Gorilla Monsoon & Dick Graham doing commentary.
The card can be found here:
– Moondog Rex vs. Tony Garea
– AJ Petruzzi vs. Jim Powers
– Dave Barbie vs. Carl Fury
– Swede Hanson vs. Charlie Fulton
– Barry Windham vs. Dick Murdoch
– Nikolai Volkoff vs. George Wells
– Bruno & David Sammartino vs. Paul Orndorff & Bobby Heenan
– Mike Rotundo vs. Mr. X
– Tony Atlas vs. Moondog Spot
– Hillbilly Jim vs. Rene Goulet
– WWF Title Match: Hulk Hogan (c) vs. Brutus Beefcake
WATCH: Carmella Exposed With A Super Hot Wedgie (New Video):
• Corey Graves' Wife Compares Carmella To A Dog, Posts A Video Of Carmella
As we noted earlier, WWE commentator Corey Graves' wife, Amy Polinsky, has claimed on Instagram that her husband is sleeping with former SmackDown Women's Champion Carmella.
Below is what she posted on Instagram:
"This may be totally below me to do but I'm hurt. I'm sad. I've put 11 years into supporting a man to accomplish his dream only for him to punch me in the gut! I've been through suicide attempts, alcoholism, among so much more with him and stuck by his side. The kicker is finding out that he's been sleeping with one of my daughters role models all along. Carmella and Corey Graves I hope you guys are happy. I really do!"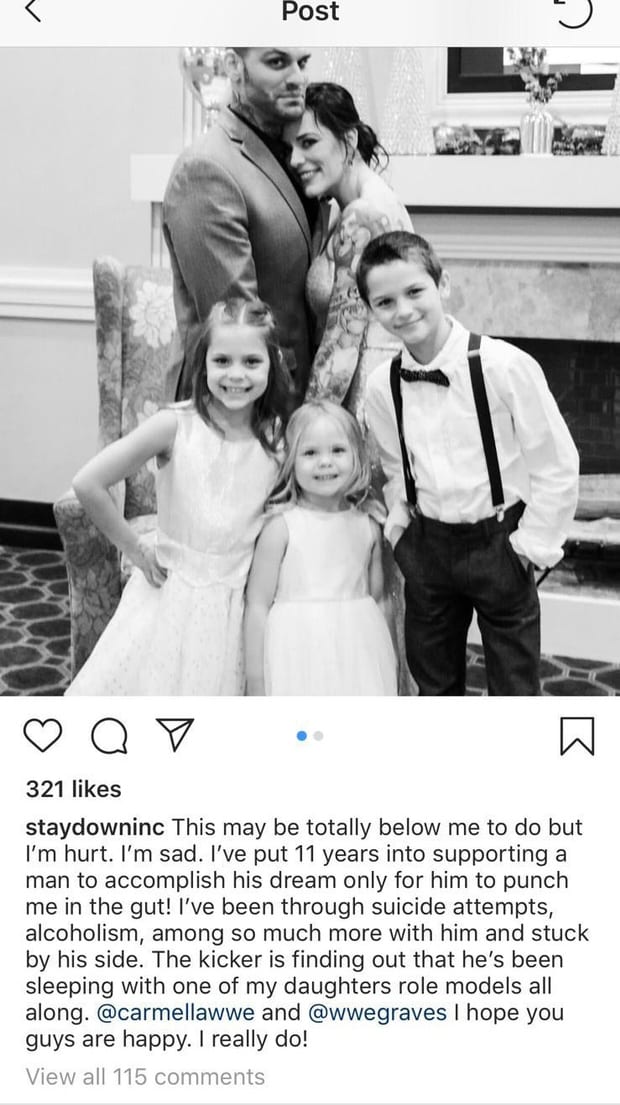 Amy also posted a text conversation with Graves where Graves wrote the following:
"I'm dead. I'm at home in my room and I have all of the food. I just kinda wanna disappear forever. Legit, I can't do any better than what I've got. I think this is it for me. I can't top it what I've got, so Why try?
I just wanna fade away. Give them whatever they need. I've come to terms recently, that I need to shut it all down. All of it. I'm going to sleep. Maybe I'll wake up. Maybe I won't. I don't wanna wake up anymore. Just make sure the kids know I loved them."
Amy went on to note in her Instagram stories that Graves told her the following:
"I suggest taking that post down, because WWE is gonna sue you. I just got a call."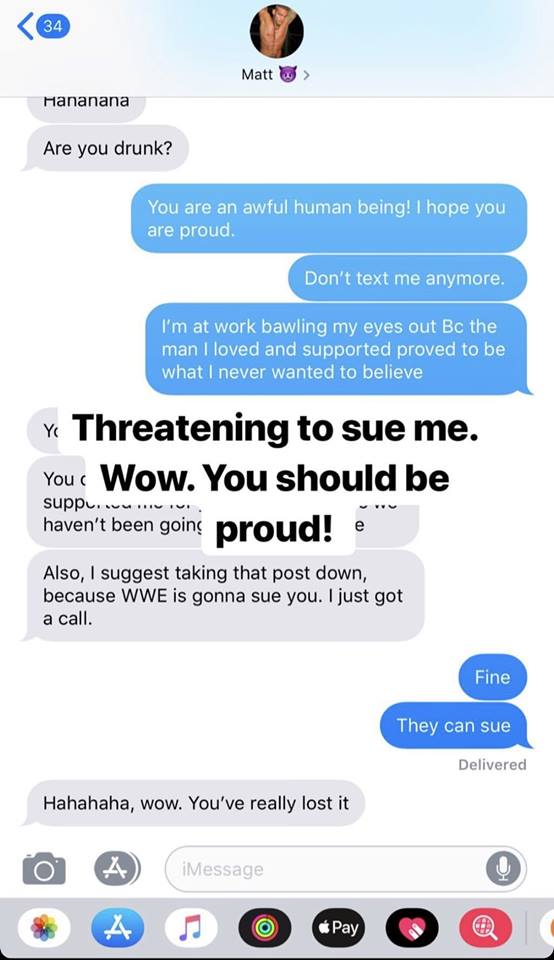 For those who don't know, Carmella used to date former WWE star Big Cass.
Former WWE wrestler Enzo Amore (Big Cass' former tag team partner) went on to throw a major shade at Corey on Twitter and you can check it out below:
"My kids love you, I love you, I'll blow you…" ~ @WWEGraves pic.twitter.com/GopdQF8SoK

— nZo (FKA Enzo Amore) (@real1) February 17, 2019
Amy went on to compare Carmella to a Doberman Pinscher (dog):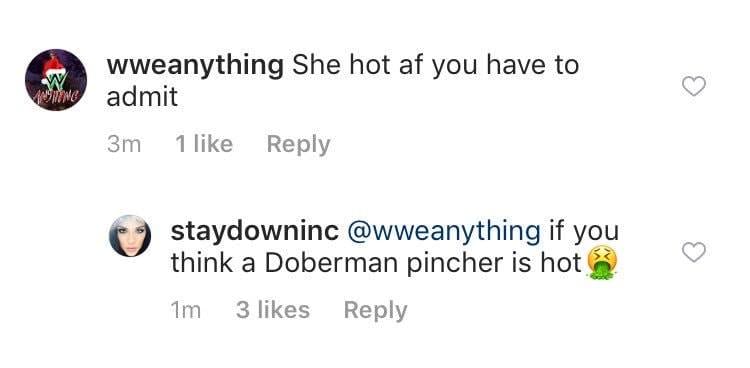 For those who have never seen a Doberman Pinscher, you can check out a pic below: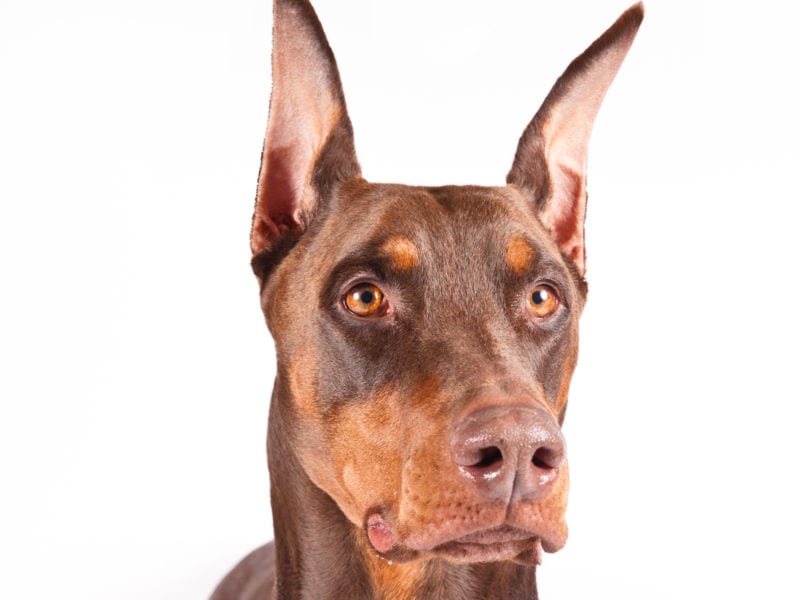 Also Read: "Amy Is Simply Realizing That Her Ego F***ed Up Her Life" – Corey Graves On His Wife
Amy also posted a video of Carmella on Instagram and you can check it out below:
View this post on Instagram