• ON THIS DAY IN WCW HISTORY (November 3, 1990) – NWA World Championship Wrestling
On this day in 1990, Ted Turner's World Championship Wrestling aired an episode of their weekly TV show 'NWA World Championship Wrestling'.
This episode featured pre-taped matches, interviews & storyline segments on the road to the 'WCW Starrcade 1990' PPV.
The card can be found here:
The Juicer vs. Mark White
The Master Blasters vs. Dave Diamond & Scott Allen
Junkyard Dog vs. Rocky Gibbs
Stan Hansen vs. Jeff Stone
Brian Pillman vs. Ringlord I
The Nasty Boys vs. John Peterson & Dave Perry
Brad Armstrong vs. James Earl Wright
Sid Vicious vs. Mark Freeman
Tommy Rich vs. Hassin Farouk
Moondog Rex vs. Tommy Angel
Ricky Morton vs. Michael Hayes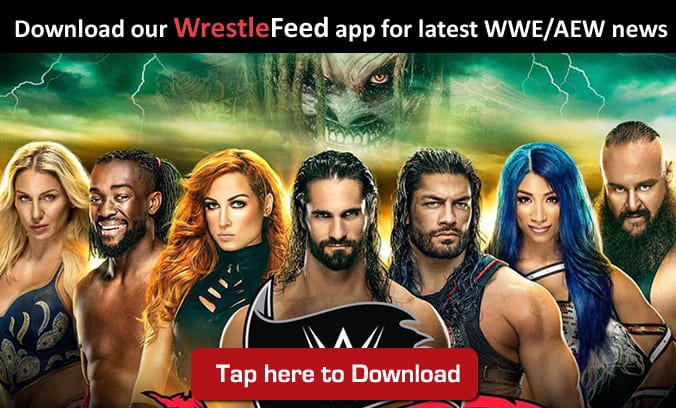 • Curtis Axel & Luke Harper Express Frustration Regarding Saudi Arabia Trip, Wrestlers Reportedly Want To Leave WWE After Crown Jewel Incident
Curtis Axel (who competed in the Tag Team Turmoil match) at WWE Crown Jewel 2019 posted the following on Twitter that the Saudi Arabia trip:
Not the #Top20???I'm #1 at home! We don't leave each other behind. @WWE pic.twitter.com/Cbj3XUV6VT

— Joe Hennig (@RealCurtisAxel) November 3, 2019
Luke Harper (who competed in the 20 Man Battle Royal on the Crown Jewel Kickoff Show) posted the following on Instagram:
Dave Meltzer noted on the Wrestling Observer Radio that many WWE wrestlers aren't happy with what happened in Saudi Arabia and want to leave the company when their contract expires:
"I've had people say they're never going back. I've had people say they can't wait to get out of the company. I don't know if that's going to be, you know, I don't know in a few months if they're going to change their minds if something's going to happen at RAW when all of the RAW talent is there and there's going to be a thing that someone says to management about what has happened.
I know that obviously they're trying to get the talent to go on and say that it was a mechanical failure. You know, whatever. It's like there's so many things that happened, but they were definitely not paid as of September 30th.
I heard that from many different people [that Vince McMahon deserted them]. The feeling was that because there was those problems that happened, you know in whatever it was — the 'd*ck waving contest' was the term that was used.
I had heard from one person who used that exact terminology to me that 'we were pawns in a d*ck waving contest,' but the whole thing is that it happened and so Vince shouldn't have left because there could have been reprisals and they believe that those were the reprisals and that Vince left and left them there and then when he sent whatever — when he sent to get guys out it was only the top guys that were booked on television, not anyone else."
WATCH: Former WWE Diva Layla Shakes Her Hot Juggs: