• WWF Veteran Comments On Feeling Like A Highly-Paid Puppet In WWE
During a recent appearance on Talk Is Jericho podcast, Old School WWF Veteran & Commentator Taz talked about feeling like a highly-paid puppet in WWE and if he left WWE on good terms.
Below is what Taz said:
"I learned so much from the business from being an announcer there. We had these pre-show meetings with Vince McMahon and Michael Cole. Some people think it is a script, but you can't do the job with a script, you have a short time to get me through each segment, which isn't easy.
It is a really tough job. Vince McMahon understood. I learned rapidly that the announce talent is the last voice to get people to pay. I think that it is a big pressure job. There were times I wouldn't be on the air, or me and Michael Cole would show-prep. We just didn't want to be around. I don't know if it was the pressure, but I think it is the lack of freedom as a broadcaster.
It would pi$$ me off a lot, even though I can't speak on Michael Cole. I am a guy that has something to say; if you have something to say, and you are creative, you say it. Well, I would feel like I am just a puppet. A highly-paid puppet. It got the point where when I left, I was around my third contract, I felt bad because I wasn't going to resign. I told Kevin Dunn that. I left on my own terms.
I told them that I needed a little break. Kevin Dunn was so cool. He told me to think it over, and I remember because it was the week going into that. I just didn't want to do it anymore. They treated me great. I flew on Vince McMahon's plane. I was home all the time, but I needed a break. Me and Vince McMahon hugged, he had tears in his eyes because he told me he didn't want me to leave, I just told him that I needed a break. We left on good terms."
• Date For CM Punk's Next UFC Fight Revealed
CM Punk will return to the Octagon on June 9 at the UFC 225 PPV and he will fight Mike Jackson.
MMA record for both these men is 0-1. The fight will be a Welterweight bout (170 lbs).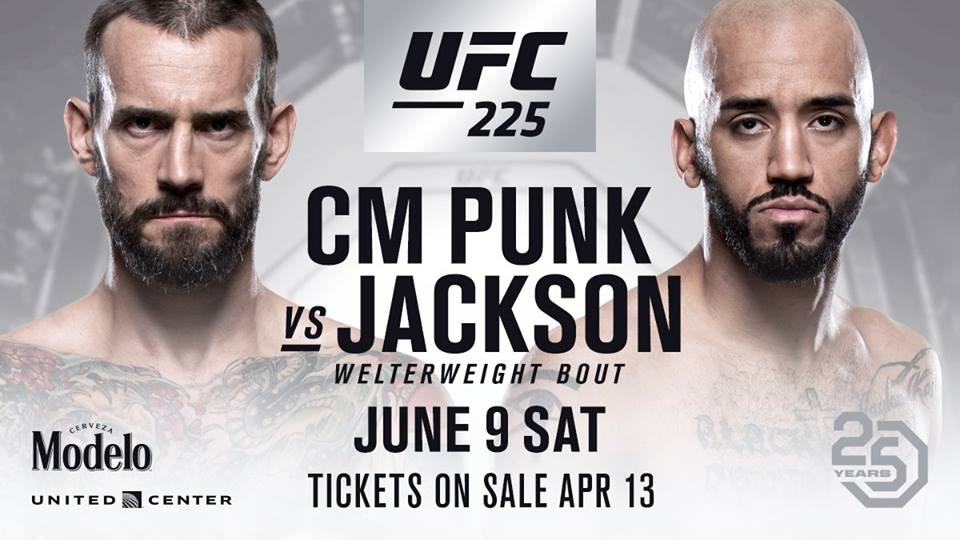 If you are interested in UFC, then the following information is for you: The main event of this PPV will be Robert Whittaker defending his UFC Middleweight Championship (185 lbs) against Yoel Romero and Holly Holm will face Megan Anderson.
• Kenny Omega Challenges Roman Reigns?
NJPW wrestler Kenny Omega responded to a tweet from Roman Reigns and indicated that he might be challenging him.
Can you check out their tweets below:
Any show.
Any city.
Any country.
Any opponent.

I'll fight. #B2R pic.twitter.com/Skgobxjkva

— Roman Reigns (@WWERomanReigns) April 10, 2018
Really??

— Kenny Omega (@KennyOmegamanX) April 11, 2018