• DNA Tests Reveal The Rock Has 5 New Siblings
According to a recent report by Sports Illustrated, WWF Legend Dwayne "The Rock" Johnson, who is currently the #1 actor in Hollywood, found out that he has 5 additional siblings that he did not know existed, including 3 half-brothers and 2 half-sisters.
DNA Tests prove without a shadow of a doubt that Paula Parsons (58), Trevor Edwards (55), Lisa Purves (53), Aaron Fowler (52) & Adrian Bowles (52) are all children of the late great WWF Legend 'Soulman' Rocky Johnson, who was most famously known for being The Rock's father.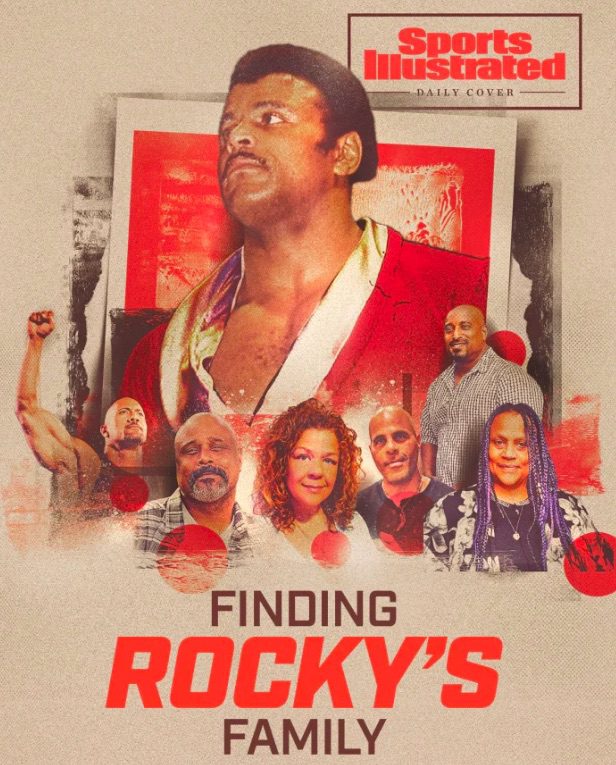 However, Rocky didn't cheat on his second wife, (The Rock's mother) Ata Maivia aka Ata Johnson, as all 5 of the above mentioned kids were conceived before him and Ata were dating.
It's unknown, whether their respective mothers were so called "ring rats" or women Rocky Johnson was actually dating for some time or even seriously in love with.
Here's what The Rock's half-siblings had to say:
Paula Parsons on her father Rocky Johnson:
"Promises after promises, I'm going to come see you. I'm gonna do this, I'm gonna do that. You get your hopes up that he's going to come. I'm finally going to meet my dad. And nothing comes of it.
When are you going to come see me? You cry, then you say 'What did I do that he doesn't want anything to do with me?'
We just want to be recognized. We sat on the back burner forever. Rocky was our dad just as well as Dwayne's."
Lisa Purves on her half-brother The Rock:
"I never wanted to run into Dwayne and have anyone know I was his bastard sister.
Every time I turned around, on the news, Oh, my God, Dwayne Johnson's in town! I couldn't get away from it, it's not that I don't like him.
It's just, when I look at him, I don't see him. I only see that our dad loved him and not me.
All I ever saw on TV was Rocky talking about Dwayne and how proud he was. And it was really painful.
Dwayne doesn't owe us anything."
Adrian Bowles on his father Rocky Johnson:
"She was in love with Rocky, she always thought he would come back. My mom, she can't even tell the story, she starts to cry.
I have 5 kids now, I swore to be the best dad. I was worried I was going to turn out like Rocky."
Adrian Bowles on his half-brother The Rock:
"Dwayne has nothing to do with the decisions that his dad made. He doesn't even know who we are."
Before learning of the existence of his 5 new siblings, WWF Legend The Rock only knew of his half-sister Wanda (59) and his half-brother Curtis (57), whom his dad conceived with his first wife Una Sparks.
Also Check Out: The Rock Buys Current WWE Wrestler A House And A Car
WATCH: Revealing Footage Of Carmella In A Pool:
• Old School WCW Veteran Celebrates His Birthday
Old School WCW Veteran Joe Gomez celebrates his 58th birthday today.
Joe Gomez first joined Ted Turner's World Championship Wrestling as Alan Iron Eagle in 1990 and wrestled for them until 1991 and again during the famous Monday Night Wars from 1996 till 1999.
Despite being a talented in-ring performer, he never made it past the undercard in WCW and later returned to the Florida independent wrestling scene.
HAPPY BIRTHDAY JOE GOMEZ!