The second WWE pay-per-view on the road to WrestleMania 37, Elimination Chamber 2021, comes to us this Sunday night from the WWE ThunderDome in Tampa Bay, Florida.
The top matches announced for the event are Drew McIntyre vs. AJ Styles vs. Randy Orton vs. Jeff Hardy vs. Sheamus vs. Kofi Kingston in an Elimination Chamber match for the WWE Championship, Daniel Bryan vs. Cesaro vs. Jey Uso vs. Kevin Owens vs. King Corbin vs. Sami Zayn in an Elimination Chamber match for a shot at Roman Reigns' Universal Championship on the same night and a United States Championship Triple Threat match between Bobby Lashley, Riddle and Keith Lee.
In this article, let's take a look at 5 things that might happen at Elimination Chamber 2021.
5. Cesaro Earns A Universal Championship Match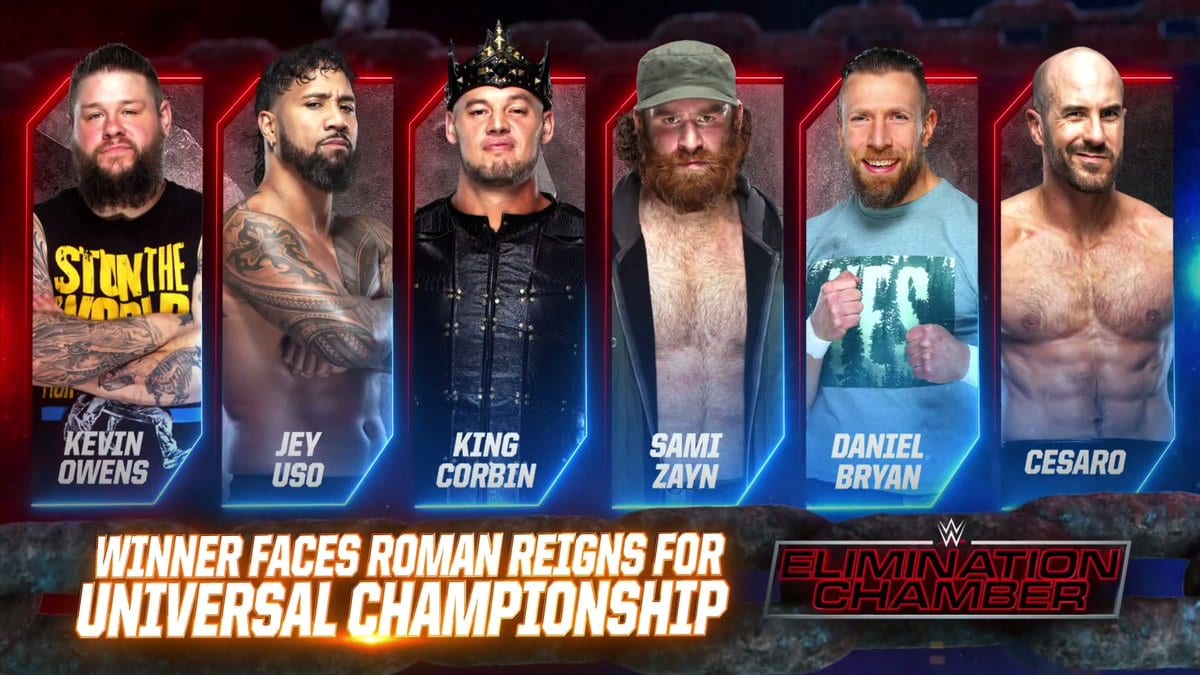 In SmackDown's Elimination Chamber match, Daniel Bryan, Cesaro, Jey Uso, Kevin Owens, King Corbin and Sami Zayn will collide for an opportunity to face Roman Reigns for the Universal Championship tonight.
The only two strong contenders to win this match are Daniel Bryan and Cesaro.
Jey Uso has already faced Reigns, and he's now by his side, so him facing off against Reigns is very unlikely. We can count out Kevin Owens as well as he's already gotten three Title matches against Reigns.
King Corbin and Sami Zayn are also very unlikely opponents for Reigns for obvious reasons.
Cesaro and Bryan may be the last two remaining, and Cesaro will probably defeat Bryan for a third time because he's currently being pushed on SmackDown and a win in this match could give him a much needed boost in his build-up as the underdog.
*Go to the NEXT page to continue reading this article