1. WrestleMania 33
"The Ultimate Thrill Ride" turned out to be The Undertaker's "Last Ride" (until next year's WrestleMania, when he came out of retirement). At WrestleMania 33, The Undertaker lost his second match at WrestleMania to Roman Reigns and his WrestleMania record turned to 23-2.
After the match, The Undertaker officially signalled his retirement when he removed his gloves, coat and hat, and left them in the ring.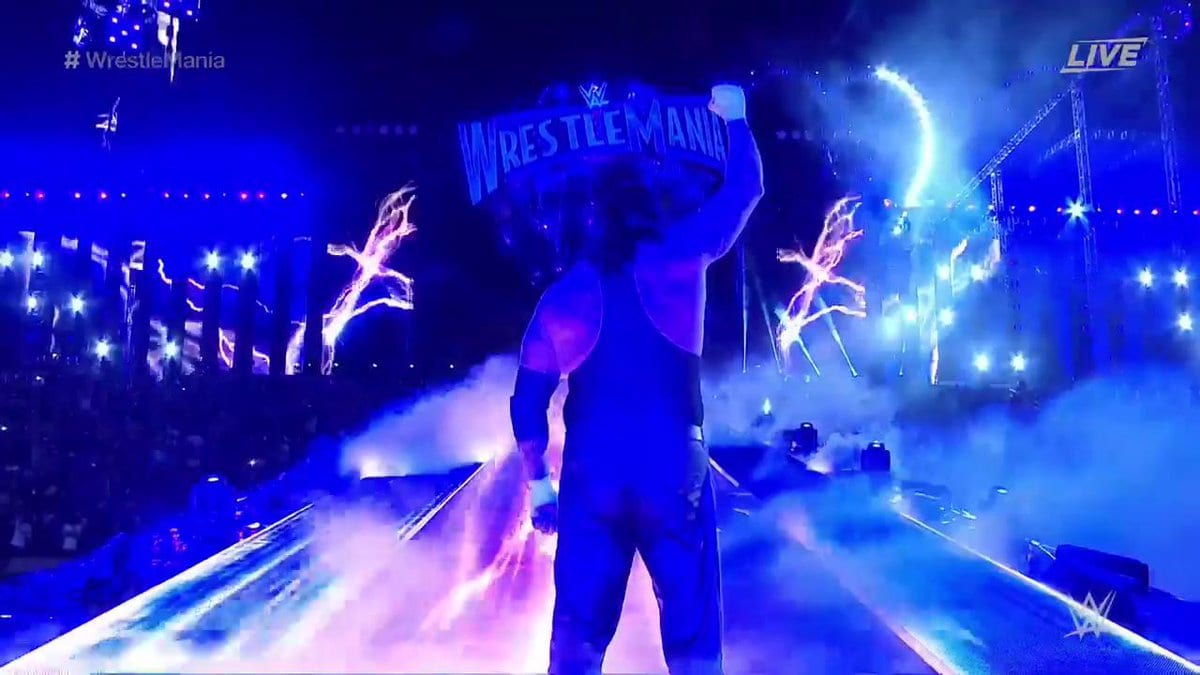 The Undertaker even broke his character after the match when he kissed his wife, former WWE Diva Michelle McCool, and then did his vintage right-hand-raise pose and left.
This turned out to be the most emotional moment of The Undertaker's career.