• On This Day In Pro Wrestling History (October 16, 2003) – Old School Wrestling Legend Passed Away
On this day in 2003, we lost Old School Wrestling Legend Stu Hart at the age of 88.
Stu Hart wrestled for various territories during the 40s, 50s & 60s and he was also the legendary promoter of the 'Calgary Stampede Wrestling' territory from 1967 till he sold the promotion to Vince McMahon in 1984.
Though in 1986, one of his sons, Bruce Hart re-opened the promotion on his own.
Stu Hart was one of the few legendary wrestlers who wrestled all kinds of animals like Bears & Tigers.
He was the proud father of fellow wrestling legends Bret "The Hitman" Hart & Owen Hart, as well as the father-in-law of Jim "The Anvil" Neidhart & "The British Bulldog" Davey Boy Smith.
† REST IN PEACE STU HART
May 3, 1915 – October 16, 2003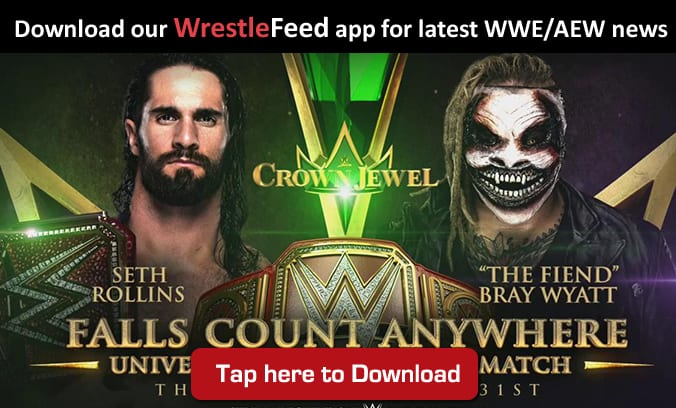 • Eric Bischoff Released From WWE, Bischoff Reacts To Bruce Prichard Replacing Him On SmackDown
WWE announced the following yesterday:
WWE® NAMES BRUCE PRICHARD EXECUTIVE DIRECTOR OF SMACKDOWN®
"Stamford, Conn., October 15, 2019 – WWE (NYSE: WWE) today announced that it has named Bruce Prichard the Executive Director of Friday Night SmackDown, reporting directly to WWE Chairman & CEO Vince McMahon.
Prichard will oversee the creative development of Friday Night SmackDown on FOX and ensure integration across all platforms and lines of business, replacing Eric Bischoff.
Prichard brings nearly 40 years of experience in sports entertainment with an extensive background in character development and creative storytelling. Over the course of his career, Prichard has served in a variety of roles including announcer, producer, agent and on-screen personality. Earlier this year, Prichard returned to WWE as a member of the company's creative team.
Friday Night SmackDown airs at 8 pm ET/PT on FOX."
WWE later announced to the media that they have released Bischoff from the company:
"Bischoff is no longer with the company and has been replaced by Prichard."
Bischoff tweeted the following regarding Prichard replacing him as SmackDown Executive Director:
Bruce is a great producer, good friend and I am certain he is going to thrive in his position. He's going to be working with a great team of the most dedicated and hard working people I have had the pleasure of working with and getting to know. https://t.co/aMKk8d3Rx7

— Eric Bischoff (@EBischoff) October 15, 2019
WATCH: Former WWE Diva Kelly Kelly Slaps Her Own $exy Bum: