• Old School WCW Veteran Celebrates His Birthday
Old School WCW Veteran Lizmark Jr. (Real name: Juan Baños) turns 47 today.
The son of Lucha Libre Legend Lizmark wrestled for Ted Turner's World Championship Wrestling from May 1997 until he left the promotion in November 1999.
During his time in WCW, Lizmark Jr. mainly wrestled in their famous Cruiserweight Division, where a great mix of american, japanese and mexican Highflyers competed in fast-paced matches.
As of 2018, the former CMLL/AAA/NJPW Wrestler still wrestles all over the Mexican independent scene.
HAPPY BIRTHDAY LIZMARK JR.!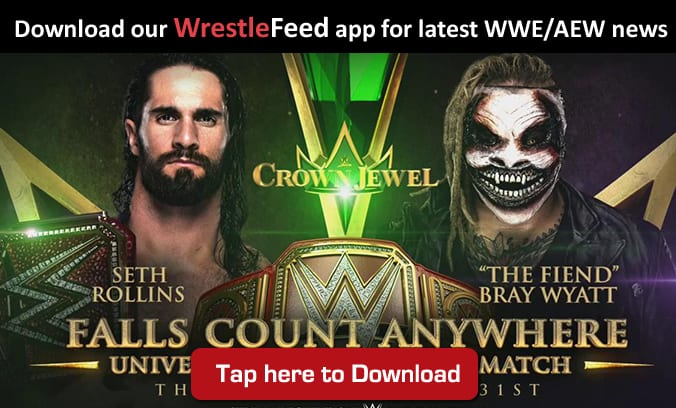 • Seth Rollins Teases WrestleMania 36 Match With Stone Cold Steve Austin
During a recent edition of the Steve Austin Show podcast, WWE Hall of Famer Stone Cold Steve Austin talked about his physical health and if he's healthy enough to have one more match.
Below is what Austin said:
"For the last couple of weeks, down there at the RAW Reunion in Tampa, down there at the Madison Square Garden show at Monday Night RAW – people always ask me, 'Hey man, you're still in really good shape. You got one more match left in you?' And I tell them, 'Man.' I say, 'You know, it's a tough thing to think about.'
Physically, would I be able to have one more match? Yes, most definitely, and I could make it to that match without being injured. Although the risks are always there, just because I think all of the surgeries, I had… where I had the spinal stenosis, and getting that bone spur taken off my spinal cord – I'm in a good place. Nerves are feeling a lot better than they use to.
So, you know, in theory, could I have a match? In theory, yes."
With that being said, WWE Backstage show on FS1 posed the question of how fans would like to see Austin face if he returned for one more match.
This led to Universal Champion Seth Rollins teasing a showdown with The Rattlesnake at WrestleMania 36:
Mania ain't that far away…. ? https://t.co/o8N8gS9U1m

— Seth Rollins (@WWERollins) October 16, 2019
Also Read: WWE Has A New Plan For Stone Cold Steve Austin
WATCH: Former WWE Diva Layla Shows Off Her Big Juggs: