– There were rumors that former Wyatt Family member Eric Rowan might be returning at Night of Champions 2015 as the mystery partner of Dean Ambrose and Roman Reigns.
However, that rumor can be ruled out as Eric Rowan is not yet ready to return from injury. He's scheduled to report at WWE Performance Center soon so he can work off some ring rust before his return. – "Party Pooper" Adam Rose has a new look now. He worked a dark match at last night's SmackDown tapings where he lost to Damien Sandow. Rose has been using this look on WWE Main Event as well. Below is a pic: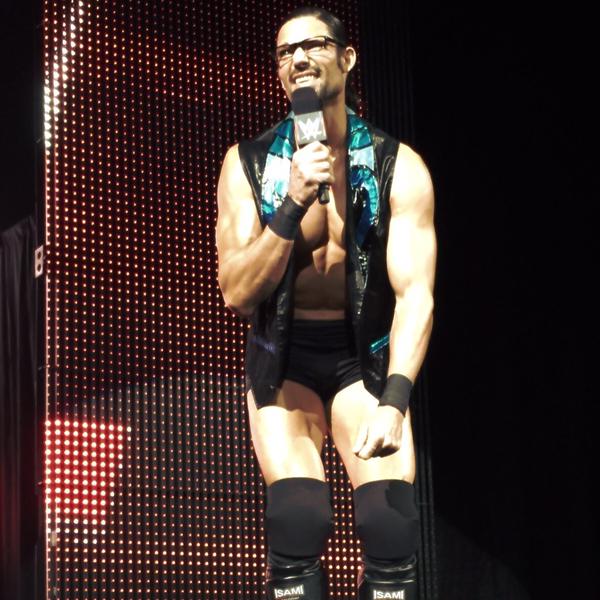 – Regarding rumors of Baron Corbin possibly ending up as the mystery partner for Roman Reigns and Dean Ambrose at Night of Champions 2015 due to that WWE.com pic which went viral, that pic has now been confirmed as fake and there are no immediate plans of calling him up to the main roster.