Bray Wyatt unexpectedly passed away at the age of 36 on August 24th, after he suffered a heart attack following a battle with COVID-19 for months.
WWE held a tribute show for Wyatt on the August 25th episode of SmackDown, which was also attended by his former Wyatt Family teammate, Erick Rowan (who is currently not signed to WWE).
Below is an emotional photo of Rowan with fellow Wyatt Family member Braun Strowman from SmackDown's opening tribute segment: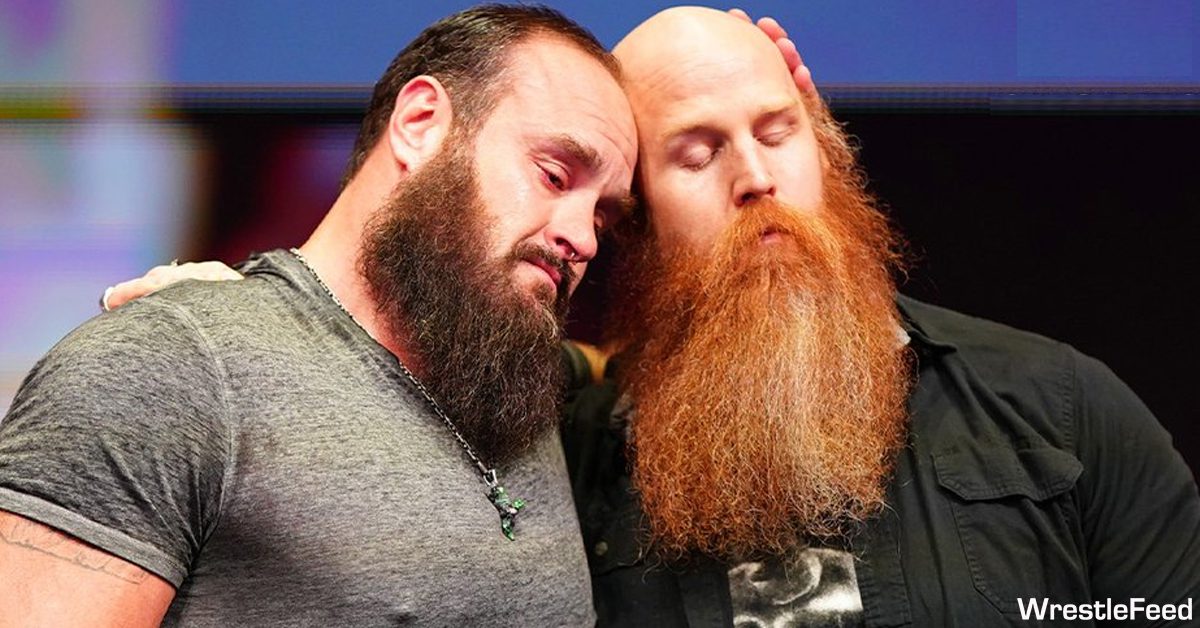 Rowan had not commented publicly on Wyatt's demise, but he broke his silence on Friday and shared a heartbreaking message on Twitter.
He wrote:
"Writing this down makes my soul foggy and my heart ache. Over 12 years ago from the island of FCW we would talk of our mutual love of horror movies and music before embarking on this crazy journey that brought us around the world with Jon.
In the process something happened, this family we portrayed weekly in the wrestling world became a real life bond. We spent more time together over the next few years than we would with our own families. Strengthening our bond as we dealt with life trials and tribulations together.
Eventually this family grew with the introduction of Adam. As did our love for one another. Life is sometimes unfair, I want to pick up the phone and talk to my brothers.
For when I think of Windham, it makes me think of Jon then the reality of the crazy truth that they are no longer with us. Though I know they are always listening and smiling.
With their sudden passings I can not state enough how much they loved their families. My heart hurts for their kids, for Jojo, for Amanda, for their brothers and sisters or anyone lucky enough to call them a friend.
I love you both so much. This is only Goodbye for Now, I will see you down the road."
Also Read: Bray Wyatt Almost Made AEW Debut Before His WWE Return