Bray Wyatt made his shocking return to WWE at the Extreme Rules Premium Live Event last year. He was released by the company in the summer of 2021 after he had been off television for months after his loss to Randy Orton at WrestleMania 37.
Many people expected Wyatt to be signed by AEW after his WWE departure, but that did not happen.
However, the former WWE Champion got very close to signing with AEW, according to a report from the Wrestling Observer.
It was noted that at one point, AEW informed their broadcast partner TNT of a date for his debut in the company, but talks fell apart likely due to disagreement over money.
IMPACT Wrestling, AAA and some Japanese promotions were also interested in signing Wyatt.
Unfortunately, Wyatt's last WWE run didn't go on for long as he caught COVID-19 a couple of months after his return, and passed away after suffering a heart attack on August 24th.
On the August 25th episode of Rampage, All Elite Wrestling showed the following tribute graphic for Wyatt (real name: Windham Rotunda):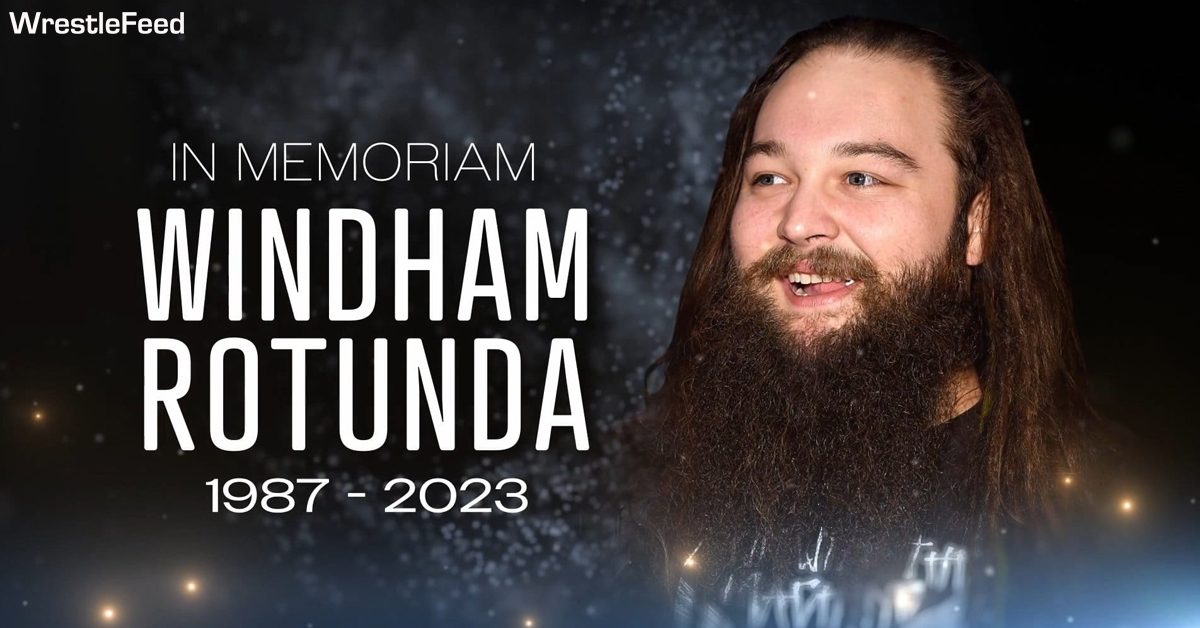 Also Read: Bray Wyatt Was Dealing With Heart Issues Since 2021
Must Read: Why Brock Lesnar Rejected WrestleMania 39 Match With Bray Wyatt
Also Check Out: Seth Rollins Adds Bray Wyatt Side Plates To His World Heavyweight Championship
WATCH: Lana, Nia Jax & Paige's Sexy Dance Practice: