During a recent edition of "Dinner With The King" podcast, WWE Hall of Famer Jerry "The King" Lawler talked about a fan having a tattoo of Vince McMahon on his butt, on a full time comeback to WWE, Sasha Bank's recent comments about fans & more.
Below are the highlights:
On Vince McMahon's face being tattooed on a fan's butt and Vince's reaction:
"He says, 'I have Vince McMahon tattooed on my ass.' I go, 'Well, show me!' This guy is in line in front of a bunch of people and he drops his pants. And right there on this guy's left cheek of his butt is a big tattoo of Vince McMahon. So I texted the picture to Vince, and the response I got from Vince was, 'OMG.'"
Below is the photo:
Here's the tattoo of Vince McMahon on a fan's behind we talk about on the show this week! https://t.co/BDaT8M66EZ pic.twitter.com/ILJBitnkHN

— Jerry Lawler (@JerryLawler) September 6, 2017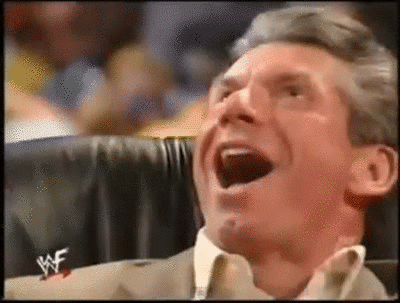 On if WWE contacted him for a full time return:
"Umm, no. But if they did, I missed the call. I was more than happy to come back to fill in for Booker T on Raw when the hurricane kept him from being able to be at the show. But if they were to call me and ask me to come back on a full-time basis, it would be a really, really tough decision to make. If they said I was going to make the same money as I did before, that would go a long way in making me consider going back again."
On Raw airing live on Christmas this year:
"I would never wrestle on Christmas. That's almost sacrilegious to me. I wouldn't do it."
On Sasha Banks not being happy with fans who approach her:
"You can't be offended or get mad at them when you accomplished what you set out to do, and that's be famous. So I think Sasha Banks needs to step back and think about what Bubba Ray Dudley says, because they will be a day when nobody is waiting for an autograph, and you'll wish you were back in the way it is now.
But you gotta stop and for just a minute and explain that you will try to come back later or you'll trying to eat your pizza while it's hot. You can't just ignore them. If you take a little time and be nice to those fans, that usually works out for the best.
There are stalkers out there, people who can be dangerous out there. I'm looking at it from my own, male perspective. But Sasha is looking at it from her perspective. I understand both points of view though."
Below is what the fans had to say about this tattoo on Twitter:
Ironically the person's to the right says 'sorry' ??

— Dominic the gooner (@DominicGooner) September 6, 2017
Vince has joined that guys Kiss My A$$ club

— Jon Treichel (@JonoWX) September 7, 2017
Tattoo looks cool. The butt is a bit flat though.

— Gendo Ikari (@IlluminatiScum) September 6, 2017
I guess Vince will be stuck with him wherever he goes!!!! Haha

— CoachVal_SUS (@Coach_Val_SUS) September 6, 2017
I don't want to disparage the tattoo artist, but that looks more like Michael Cole.

— Englander (@CPH76Hawk) September 6, 2017
nice….and the tattoo aint bad either

— Mr #1derful (@handsomeasphuck) September 6, 2017
Bet he's a hit with the ladies

— Justin Hanna (@just1hanna) September 6, 2017
Hoping Vince sees this and brings back the kiss my ass club.

— Scott Mexico (@SCompton72) September 6, 2017
Way things are going I expect Double J to enter that club in the next few months

— Justin Hanna (@just1hanna) September 6, 2017