The WrestleCon convention has announced a first-time ever guest on their official Twitter page, which will be Old School WWF Veteran Nailz, who'll be making his first major public appearance in a very long time.
Nailz has only appeared in public very rarely since his professional wrestling days, including him signing one of his Hasbro figures recently, which can be seen below: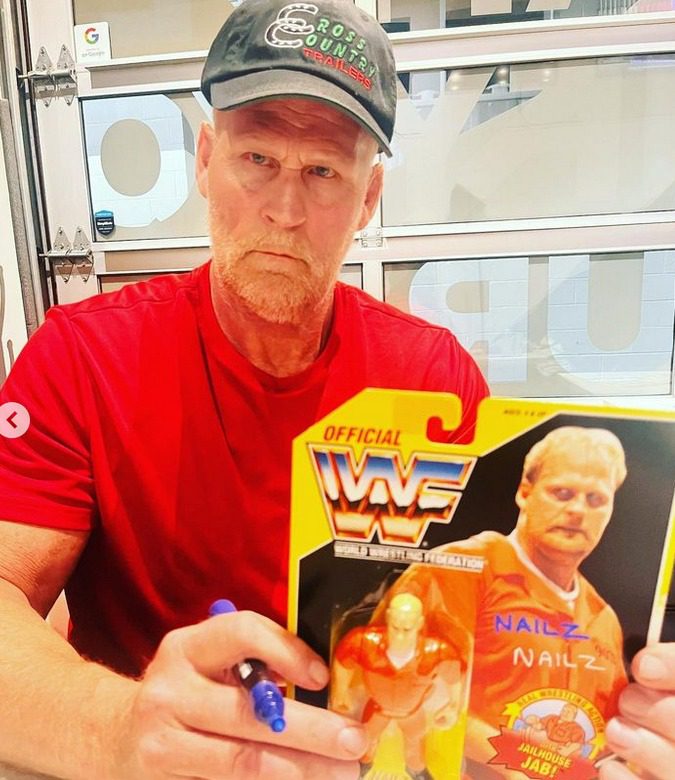 Here's what PWInsider reported about the WrestleCon announcement:
"Kevin Wacholz aka former WWF star Nailz will make his first public appearance in decades over SummerSlam weekend in Detroit, Michigan on 8/4 and 8/5 at Huntington Place.
He will be the lead guest for WrestleCon's Destination Detroit that weekend, taking part in signings and photo opportunities.
Wacholz last wrestled back in 2000 and has long turned down overture to return to the professional wrestling world.
His appearance in Detroit is part of a larger deal that will see him working with Highspots on additional projects over the next year.
He has very much been the great 'get' for many conventions and autograph seekers in recent years but had routinely shut down offers until last week, when he and Highspots put together a deal."
First time ever guest, our first announcement for Detroit is Nailz! pic.twitter.com/NpxCRSLF2p

— WrestleCon – Detroit – August 4 & 5 (@wrestlecon) June 14, 2023
After being a territory wrestler in the 80s, where Kevin Kelly most famously wrestled for Verne Gagne's American Wrestling Association, he joined the World Wrestling Federation in 1992 as Nailz, an ex-convict character, who came in to get revenge on The Big Boss Man.
After a win against Virgil at SummerSlam 1992 and a loss to The Big Boss Man in a nightstick match at Survivor Series 1992, Nailz was scheduled to feud with The Undertaker, but after an in-ring stare down confrontation on WWF Superstars, Nailz was fired from the WWF for choking out promoter Vince McMahon over a pay-check dispute.
His last major match took place at WCW Slamboree 1993, where he was brought in for one night as The Prisoner to wrestle Sting in a losing effort.
WATCH: Attitude Era Fan Exposes Herself Live On RAW (Uncensored Version):