• Old School WWF Attitude Era Veteran Celebrates His Birthday
Old School WWF Attitude Era Veteran Perry Saturn (Real name: Perry Satullo) celebrates his 53rd birthday today.
Together with his Tag Team partner John Kronus as 'The Eliminators', they got their first big break in the business in Paul Heyman's Extreme Championship Wrestling, where they wrestled from 1995 till Perry Saturn joined Ted Turner's World Championship Wrestling in 1997.
In WCW, he was a member of both factions, Raven's Flock (1997-1998) and The Revolution (1999-2000), before he jumped ship to the rival World Wrestling Federation in early 2000, joining Eddie Guerrero, Chris Benoit & Dean Malenko who also left WCW for the WWF at the same time.
Together they were known as 'The Radicalz'.
He stayed with the promotion till his release in 2002 and then went on to wrestle on the indies.
HAPPY BIRTHDAY PERRY SATURN!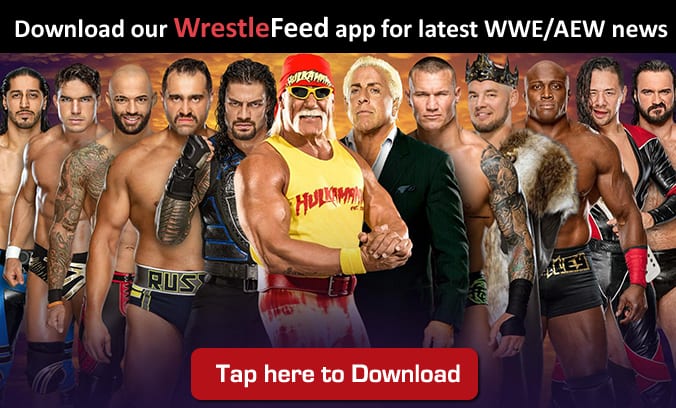 • Footage Of Jimmy Uso Getting Arrested Released (Video)
TMZ Sports posted the following:
"WWE star Jimmy Uso swerved all over the road while speeding before he was arrested for DUI … and TMZ Sports has obtained the police footage that shows the scary scene.
The 34-year-old wrestler was busted back on July 25 in Escambia County, Florida after cops say they noticed Uso driving recklessly throughout the night in his Cadillac Escalade.
New police video shows the moment when an officer catches Uso — real name Jonathan Fatu — in the act … and it's frightening.
Uso is all over the road … bouncing from side to side in his lane — even at one point crossing the double yellow line — all while the cop clocks him at 86 MPH in a 45.
Eventually, the officer was able to pull him over … and, you can see in the video, Uso looks trashed."
WATCH: Trish Stratus Exposed On RAW: