• ON THIS DAY IN NWA HISTORY (April 19, 1986) – NWA World Wide Wrestling
On this day in 1986, Jim Crockett Promotions aired an episode of their weekly TV show 'NWA World Wide Wrestling'.
This episode featured pre-taped matches, interviews & storyline segments featuring the 1986 NWA Wrestling Superstars.
The card can be found below:
– Jimmy Garvin vs. Tony Zane
– Ivan Koloff vs. Ben Alexander
– Joe Coltrane vs. Ron Rossi
– Manny Fernandez, Hector Guerrero & Wahoo McDaniel vs. Thunderfoot, Black Bart & Leo Burke
– Sam Houston & Nelson Royal vs. George South & Gene Ligon
– Jimmy Valiant vs. Vernon Deaton
– Shaska Whatley & Baron Von Raschke vs. Denny Brown & Rocky Kernodle
• Former RAW General Manager Says TNA Was Legit Competition To WWE Before AEW
During a recent edition of his 83 Weeks podcast with Conrad Thompson, former RAW General Manager Eric Bischoff talked about people saying AEW is the first promotion to give WWE competition after the Monday Night Wars ended.
Below is what Bischoff said:
"Now you've got companies getting excited about half a million viewers or 700,000 viewers. I go, 'Okay? I guess that's important? I guess that's really changing the world.'
But as much of a lol as you put it as TNA was getting at the time, they were delivering consistently and subsequent 1.2 million, 1.4 million, and 1.5 million viewers. Hell, the ReACTION show that Jason Hervey and I produced that aired at 11 o'clock to 12 o'clock at night delivered a million viewers that followed iMPACT at midnight.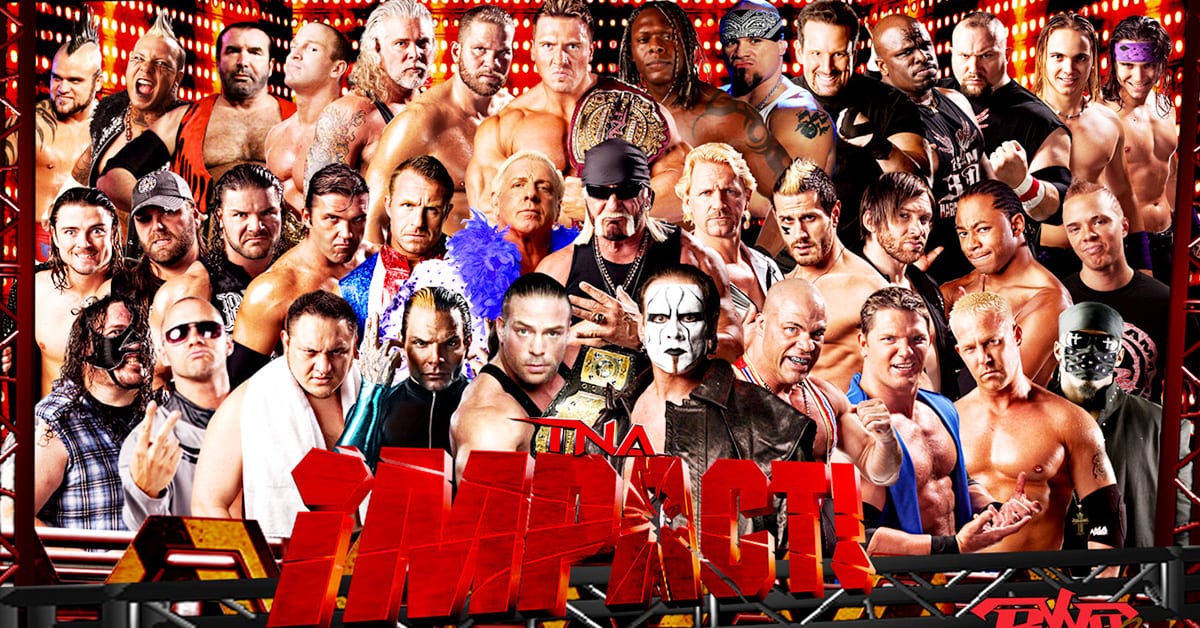 It's easy to become myopic and forget about facts relative to the past, but for someone to suggest that this is the first time that WWE has had competition? I'm sorry. I'll take exception to that. I'll take a big exception to that!
And again when any wrestling company – I'm not picking on anybody, and like you, I fully support AEW, there's a lot of people there that I know personally, behind-the-scenes and in front of the camera, I'm fully supportive of them, I cheer them on, nothing negative here – but don't get out over your skis and position yourself as something that you are clearly not yet.
Let's be honest and fair. Let's also be honest and fair and recognise that NXT has had a 10-year jump on AEW. NXT has been around for a long time. NXT has the full support and cross-promotional opportunities of both RAW and SmackDown. That's something that AEW doesn't have.
But still, to suggest that this is the first time WWE has had competition? I'm sorry. Move over to the side here, I'm gonna kick you right in the balls."
WATCH: Brooke Hogan's (Hulk Hogan's Daughter) Private Photos Leaked: