• WWE Title Match At FastLane 2018 Is Now A Fatal 5 Way Match
On tonight's episode of SmackDown Live, Kevin Owens & Sami Zayn attacked Baron Corbin & Dolph Ziggler and this led to SmackDown Live Commissioner Shane McMahon putting Owens & Zayn in singles matches with Corbin & Ziggler.
Corbin defeated Owens & Ziggler defeated Zayn and now both men have qualified for the WWE Championship match at FastLane 2018 and it will now be a Fatal 5 Way match:
AJ Styles (c) vs. Kevin Owens vs. Sami Zayn vs. Baron Corbin vs. Dolph Ziggler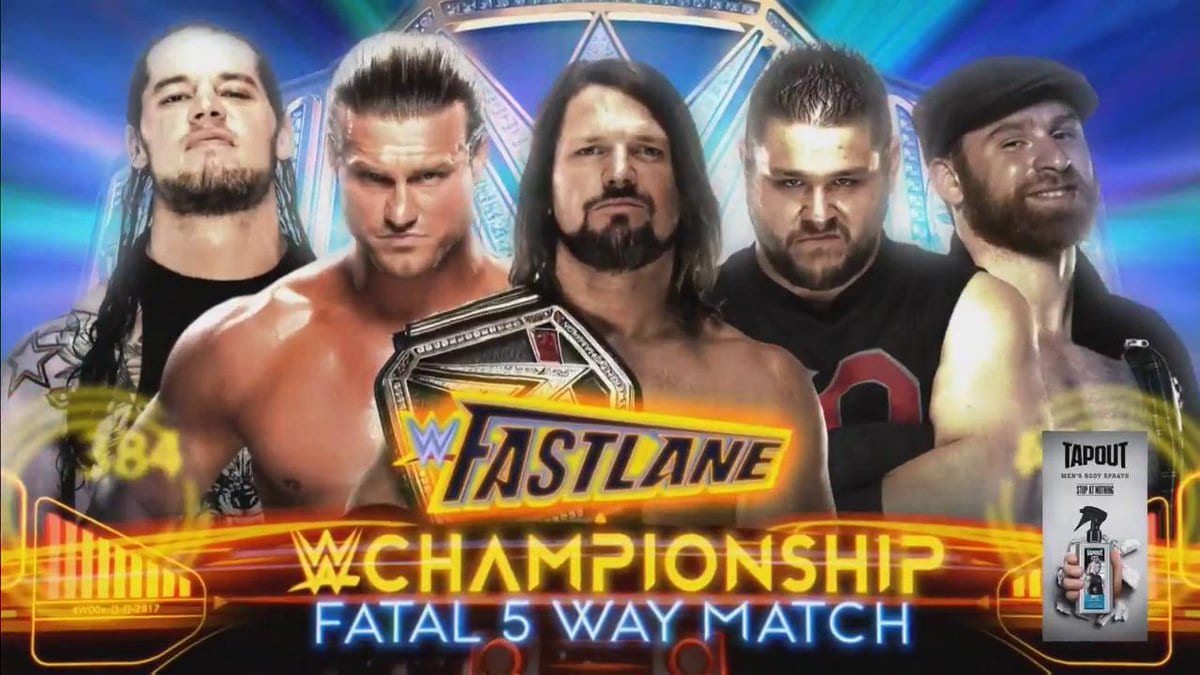 • Former TNA Name Being Inducted Into WWE Hall of Fame Class of 2018?
According to PWInsider's Mike Johnson, former WWF, WCW & TNA star Jeff Jarrett is scheduled to be inducted into the WWE Hall of Fame Class of 2018. Below is what Johnson said:
"There are guys inside of WWE that have come to me and said that they have heard that Jeff Jarrett is being inducted into the WWE Hall of Fame. While I have no idea that this is the case or not but there certainly seems to be some smoke floating around. Whether there is fire to that smoke, I don't know."
For those who don't know, Jarrett is no longer affiliate to Impact Wrestling and recently completed a WWE sponsored rehab.
Below are Jarrett's accomplishments in WWF, WCW & TNA:
– 4x WCW World Heavyweight Champion
– 3x WCW United States Heavyweight Champion
– 6x WWF Intercontinental Champion
– 1x WWF Tag Team Champion
– 1x WWF European Champion
– 6x NWA World Heavyweight Champion
– 1x TNA King of the Mountain Champion
– TNA Hall of Fame Class of 2015
Below is what the WWE Hall of Fame Class of 2018 looks like as of now:
– Goldberg
– Dudley Boyz
– Ivory