• Former WCW Star Buff Bagwell Arrested
Old School WCW Veteran Buff Bagwell (age 51) got arrested recently on 11 different misdemeanor charges.
You can read the charges below:
– Speeding
– Failure to yield when entering an intersection
– Giving false data to a law enforcement officer
– Hit and Run
– Following too closely
– Reckless driving
– Driving within a median
– Driving under the influence of drugs
– Duty upon striking a fixed object
– Driving on the wrong side of the roadway
– Having an open container
Below is his mugshot: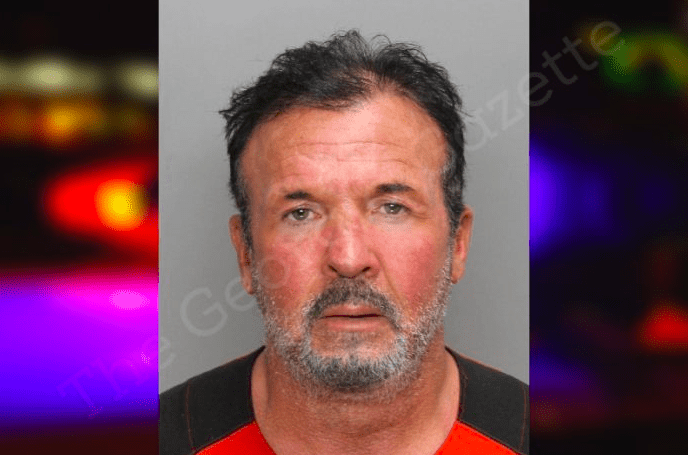 He is no longer incarcerated, as he was bonded out on May 24th.
Also Read: Buff Bagwell Seriously Injured In An Accident Last Year
WATCH: Paige's Big Knockers (Part 1):
• ON THIS DAY IN WWF HISTORY (May 24, 1986) – WWF Maple Leaf Wrestling
On this day in 1986, the World Wrestling Federation aired another episode of their weekly TV show 'WWF Maple Leaf Wrestling'.
This episode included pre-taped matches & interviews featuring the 1986 WWF Superstars.
You can find the card below:
– Corporal Kirchner & Pedro Morales vs Moondog Spot & Don Kolov
– WWF Update: Hulk Hogan
– Cowboy Bob Orton vs Serge Jordan
– Interview: Tito Santana
– Tito Santana vs Terry Gibbs
– Adrian Adonis vs Terry Morgan
– The Body Shop: Harley Race
– The Fabulous Rougeau Brothers vs Steve Lombardi & Tiger Chung Lee
– Jimmy Jack Funk & Hoss Funk vs SD Jones & Jim Powers
– Interview: Hart Foundation
– Interview: The Funks