• Former WCW US Champion Wants WWE To Take Sunny Out Of Their Hall Of Fame
On March 25th, WWE Hall Of Famer Sunny was involved in a fatal 3-car crash on U.S. 1.
Sunny crashed into a stopped vehicle while driving southbound on U.S. 1, north of Granada Boulevard. The stopped vehicle then crashed into the vehicle in front of it.
The driver of the vehicle (Julian Lafrancis Lasseter of Daytona Beach Shores, age 75) hit by Sunny was pronounced dead upon reaching the Halifax Health Medical Center. Sunny was also taken there, but was later released.
People in the 3rd vehicle were also injured, but didn't need to be taken to a hospital.
The family of Julian Lasseter is suing Sunny and her partner James F. Pente for negligence, and are seeking over $30,000.
Sunny was arrested on May 6th and booked into the Volusia County Branch Jail in Daytona Beach, Florida after the results of her samples came back.
She is being charged with the following:
– DUI Manslaughter (DUI causing the death of a person)
– Driving with a suspended or revoked license (causing death or serious injury)
– 7 counts of DUI causing damage to a person or property
In Florida, DUI Manslaughter is considered a Felony and she could face 30 years in prison (with a 4 year minimum sentence and up to $10,000 in fines) if she's convicted.
The bond for this charge alone is $200,000. The total bond for all the other charges combined is $27,500.
Below is her mugshot: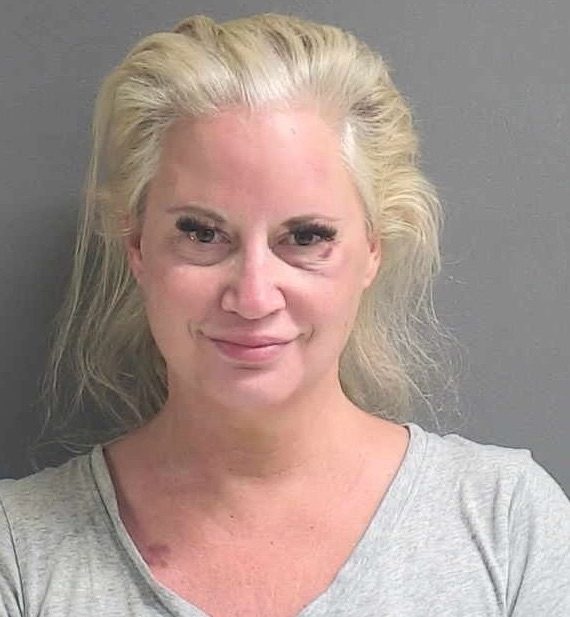 Sunny got out of Jail after posting a bond of $227,500 following a court appearance.
In a shocking update, NewsDaytonaBeach is reporting that Sunny's blood-alcohol level was 3.5 times more than the legal limit:
"Sytch was under investigation by the Ormond Beach Police Department following a crash in March that claimed the life of Julian Lasseter.
Investigators obtained a warrant shortly after the crash to test Sytch's blood and found her blood alcohol content level to be 0.280 — 3.5 times over the legal limit."
Former WCW United States Champion Bill DeMott wants WWE to take Sunny out of their Hall Of Fame due to the ongoing situation.
Below is what Bill tweeted:
"The public has to speak up. We need this #RepeatOffender mentality to end! WWE needs to remove this person from their Hall Of Fame!"
WATCH: Check Out The Revealing Photos That WWE Hall Of Famer Sunny Sends To Fans:
• ON THIS DAY IN WWF HISTORY (May 7, 1994) – WWF Superstars of Wrestling
On this day in 1994, the World Wrestling Federation aired an episode of their weekly TV show 'WWF Superstars of Wrestling'.
This episode was pre-taped at the War Memorial Auditorium in Rochester, New York and featured matches, promos & storyline segments on the road to the 'WWF King of the Ring 1994' PPV.
Here's the card:
– KOTR Qualifying Match: IRS vs. Scott Steiner
– The 1-2-3 Kid vs. Jason Storm
– Owen Hart vs. John Paul
– Lex Luger vs. Barry Hardy
– Jeff Jarrett vs. Derek Domino